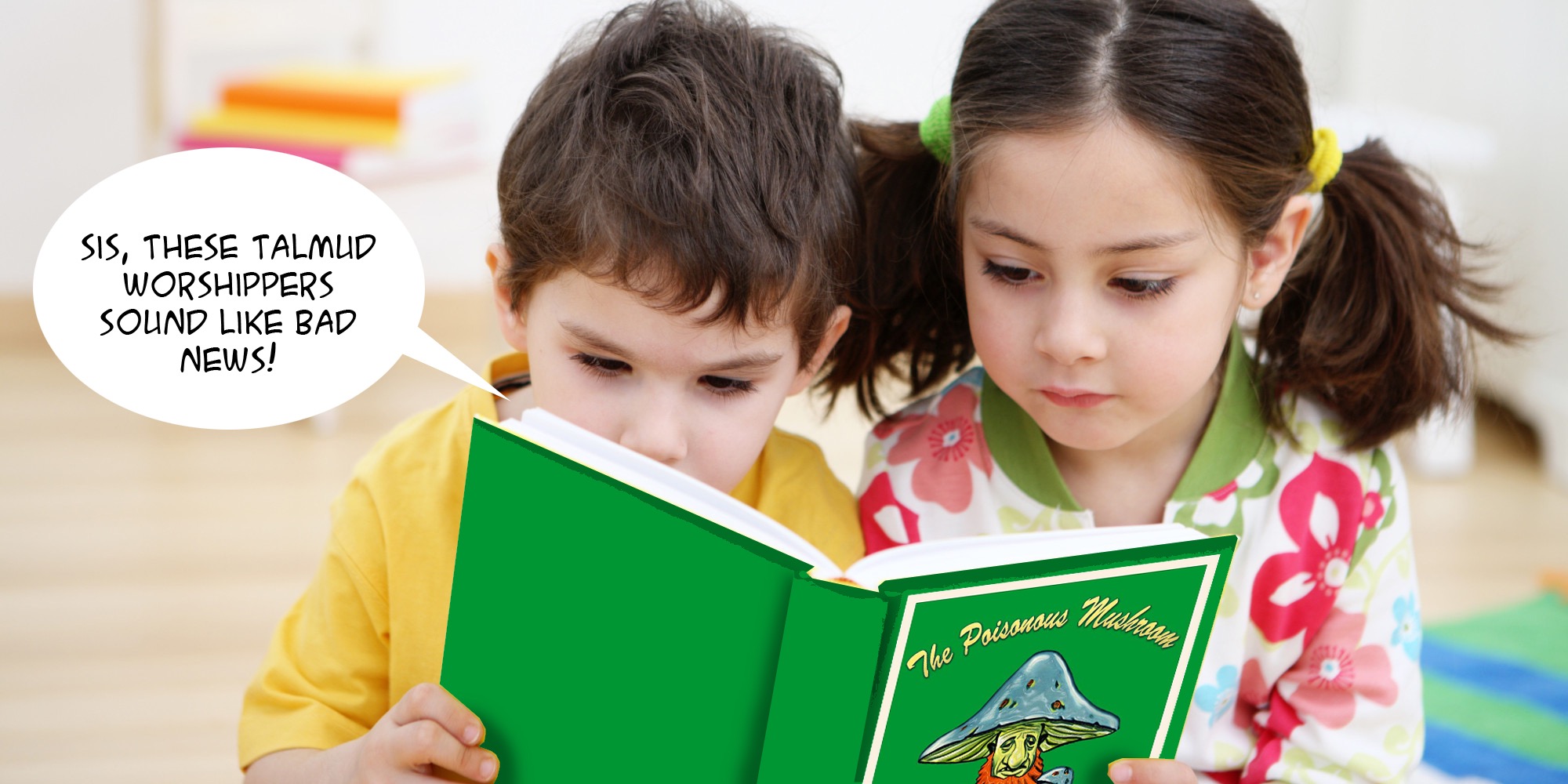 Abraham Riesman, a writer for New York Magazine who is doing a book on deceased Jewish comic-book mogul Stan Lee for Penguin Random House, tweeted this out during the week:

Always amazed at the unbelievable gall of these people to turn sexual abuse of gentile minors into a victimhood complex, as the predators were their co-ethnics.
But it's a testament to the Zionist Anti-Defamation League (ADL) crediting its supremacist sociopathic roots to defending Atlanta B'nai B'rith President Leo Frank, who was convicted of the rape and murder of Mary Phagan (a 13-year-old White girl who was employed as child labour by Frank in a factory he owned).
Following on from my previous Food For Thought regarding Jeffrey Epstein, there is undeniably a pattern of "coincidence" which enables these child rapist predators.
Take this trending observation about Wikipedia commented on by Stefan Molyneux today: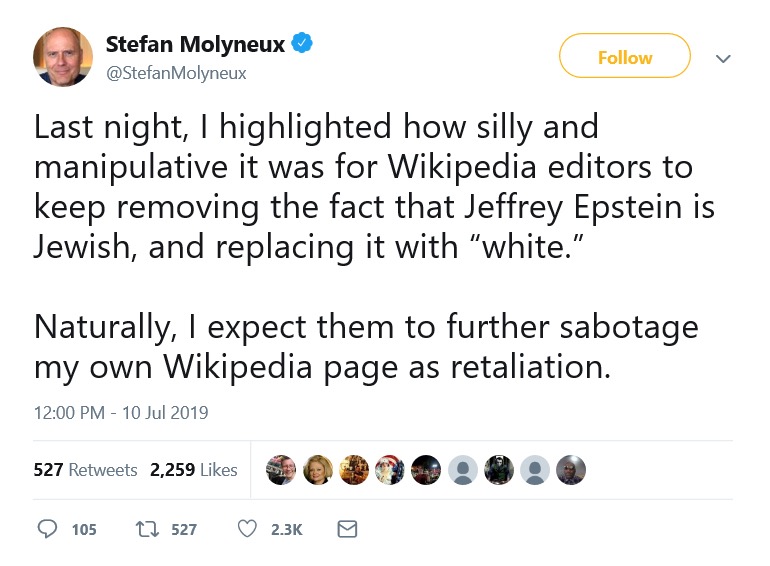 This makes sense when you consider the fact that Wikipedia is also erasing Democrat Party links to Jeffery Epstein (according to the Jerusalem Post US Jews contribute more than half of all donations to the Democrat party):
Perhaps it has something to do with this:

Mint Press News reports:
Another project to do battle on the Internet was initiated in 2011 by the 300,000-strong National Union of Israeli Students (NUIS). The goal was "to deepen and expand hasbara [state propaganda] activities of students in the State of Israel."
Under this program, Israeli students are paid $2,000 to work five hours per week to "lead the battle against hostile websites."…
"Students work in four teams: Content, Wikipedia, Monitoring and New Media," according to the program description.
Food For Thought.
To obtain your FREE copy of Trading HEMP for Hitler link to the audiobook (as read by Political Pundit and Radical Agenda host Christopher Cantwell) or e-mail us at A481Designs_Publications@outlook.com.