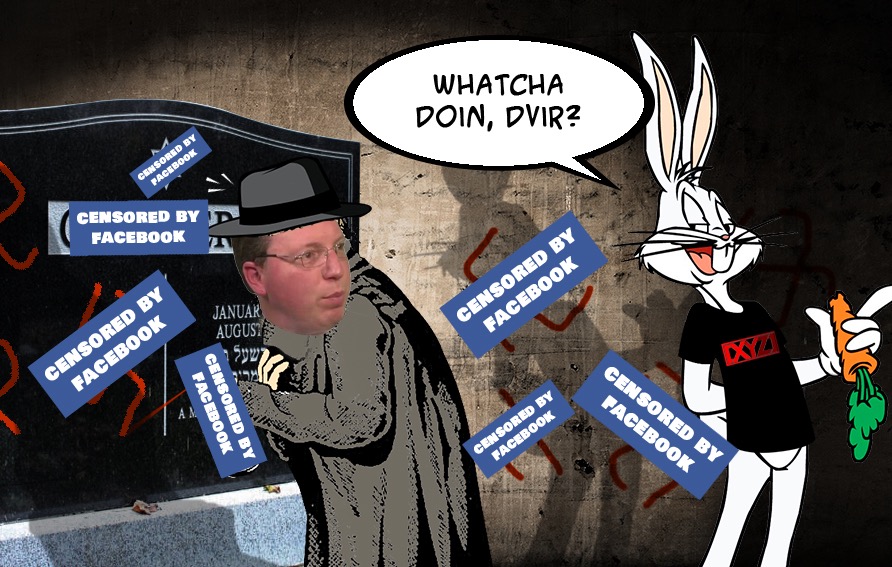 Herald Sun presstitute Tamsin Rose, who regularly covers all things pertaining to anti-Semitism, had published a couple of headlines this month regarding the growing graffiti popping up around the Chadstone area:


Tamsin often cites Dvir Abramovich from the Anti-Defamation Commission (ADC), who you might recall went after Simon John Hickey from Smerff Electrical. Dvir is ostensibly the Australian based equivalent of Anti-Defamation League (ADL) CEO Jonathan Greenblatt, or what I figure Julie Nathan would be like if she were transgender.
But the climax of this alleged anti-Semitic "goy" graffiti comes in the form of a trending story being picked up by a couple of dozen MSN media outlets:

New York Post reports:
An anti-Semitic vandal scrawled "Slaughter the Jews" on a section of the sacred Western Wall in Jerusalem over the weekend, according to local reports.
The chilling phrase was spray-painted in Arabic on the Kotel HaKatan, or "Little Western Wall," on Saturday in the Muslim Quarter of the Old City of Jerusalem, according to the Jewish Telegraphic Agency.
A young female was arrested Saturday night in connection with the incident, according to the agency. Her name and exact age were not publicly released, but she was referred to as a "girl" in the report.
Don't you worry dear reader, the Zionist Anti-Defamation League (founded to protect an elitist Jewish predator who raped and murdered a 13-year-old White gentile girl) will more than likely add this "hate crime" to their reports as a pretext for launching more terror campaigns against "anti-Semites".
Food For Thought.
To obtain your FREE copy of Trading HEMP for Hitler link to the audiobook (as read by Political Pundit and Radical Agenda host Christopher Cantwell) or e-mail us at A481Designs_Publications@outlook.com.