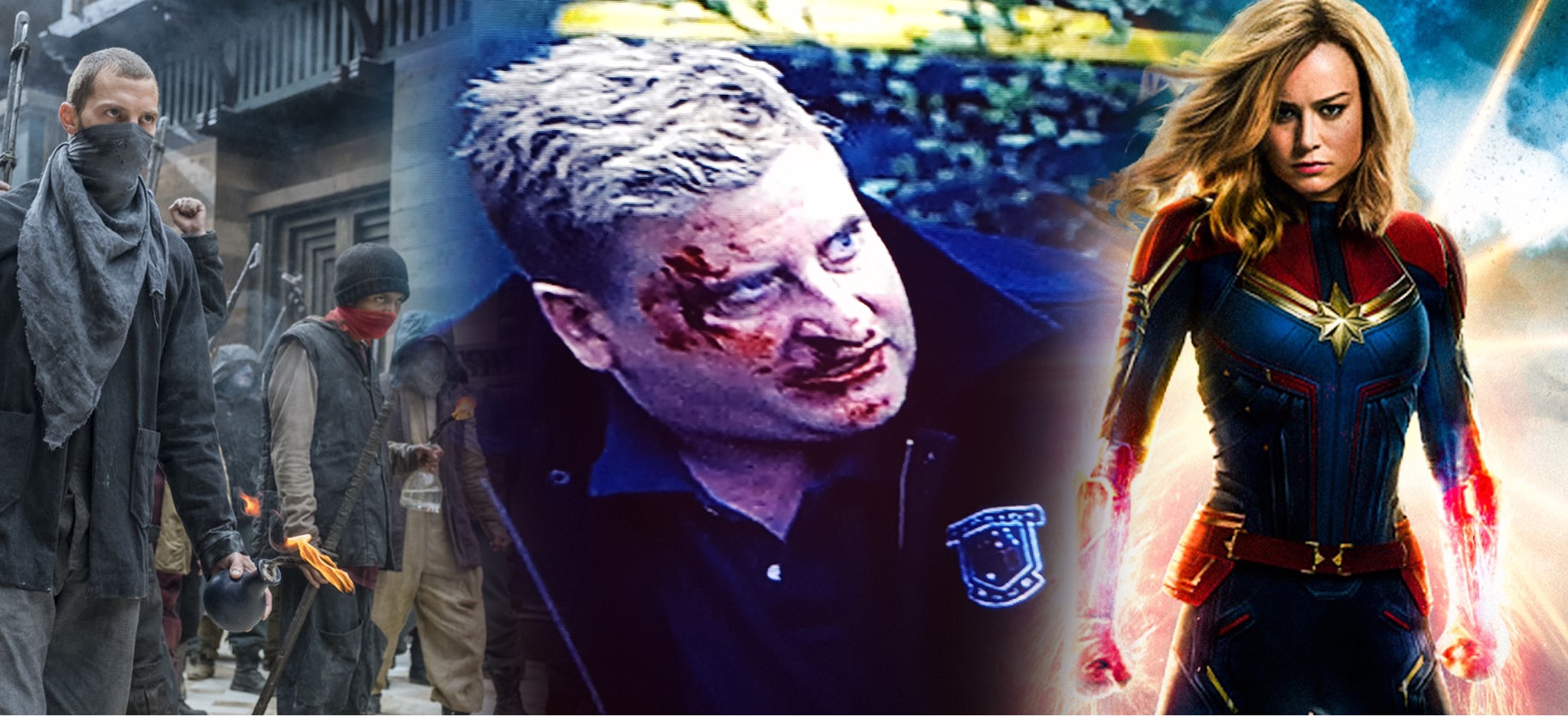 An article in The Times has outlined that the UK police are colluding with media outlets to produce anti-"Far-Right" propaganda:

The Times reports:
Police are using television soaps in the fight against neo-Nazi (sic) extremism.
Officers from Prevent, the government's deradicalisation programme, are acting as advisers to Channel 4's Hollyoaks on a storyline involving one of the main characters getting sucked into far-right violence.
The unprecedented collaboration comes as it emerged that at least a fifth of all referrals to Prevent now involve concerns over neo-Nazi (sic) activity.
Chief Superintendent Nik Adams, Prevent's national co-ordinator, described the work with Hollyoaks, which is watched by many teenagers and young adults, as a "huge opportunity" to warn youngsters and their families about the signs of radicalisation.
Like the Australian TV series Romper Stomper (which parodied your humble correspondent) or the $100 million box office flop Robin Hood (which has an abysmal 32/100 on Metacritic) or Rotten Tomatoes rigging the cancer of Captain Marvel, these anti-Nationalist proto-Marxist productions are largely being rejected by the populace.
For example take a look at the latest cringe-worthy television series by HBO called 'Euphoria':
The Age reports:
In a recent piece in The Hollywood Reporter which addressed the series' provocative appeal, a HBO executive said it makes Netflix's controversial teen suicide drama 13 Reasons Why "look like an after- school special", a claim that's drawing unprecedented attention to the new series.
The drama, which premieres in Australia on Foxtel's Showcase on Monday, follows high-schooler Rue (The Greatest Showman's Zendaya) as she navigates her recovery from a drug overdose with further unfettered chemical abuse. An adaptation of an Israeli show of the same name, it draws on the real- life addiction struggle of writer/creator Sam Levinson, the son of Oscar-winning filmmaker Barry Levinson (Rain Man, Good Morning Vietnam).
But it's the show's explicit handling of such sensitive material that's sparked debate. Its first episode depicts the statutory rape of a teen trans girl (Hunter Schafer) by a middle-aged stranger she met online (Eric Dane, and a prosthetic penis); elsewhere, the show's young stars appear nude throughout.
Other explicit scenes look to address Generation Z's real-world dilemmas: a sex scene that involves choking is a critique of the distorting effect of porn-watching on young men; and a scandalous photo montage leads to an impassioned defence of nude texts as casual teen flirtation.
If the globohomo system wants to keep making garbage-tier propaganda to goad nationalists into greater levels of conviction against their widespread cancer then by all means keep pushing public and private sector collusion with communists.
Food For Thought.
To obtain your FREE copy of Trading HEMP for Hitler link to the audiobook (as read by Political Pundit and Radical Agenda host Christopher Cantwell) or e-mail us at A481Designs_Publications@outlook.com.