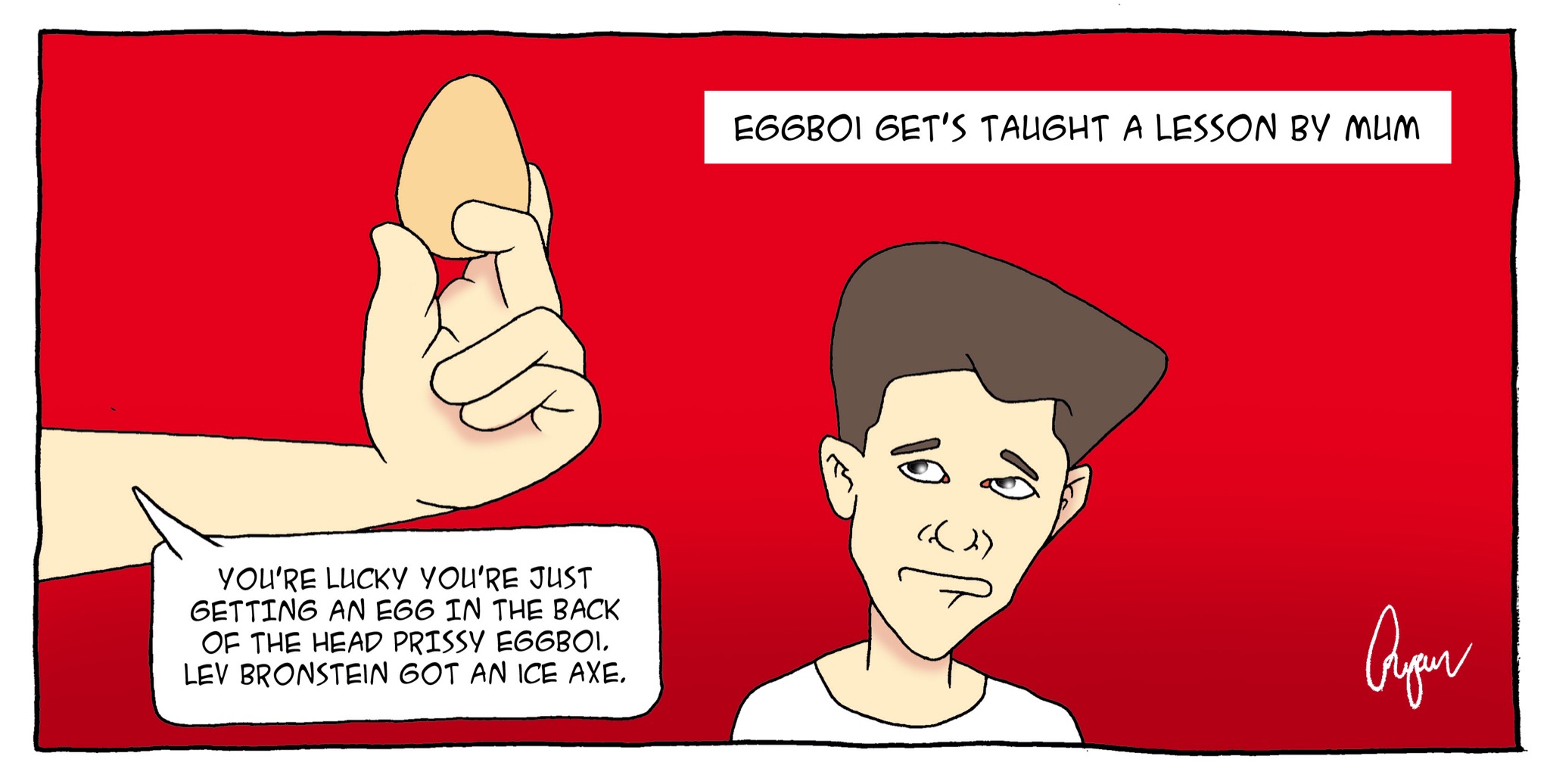 Well it appears globohomo's bottom boy Will "Egg Boy" Connolly is being hailed a "hero" yet again by the establishment media (oh he's so brave n sheeeit).
From the Daily Mail:
The Melbourne schoolboy who made headlines for egging former federal senator Fraser Anning has delivered on his promise to donate funds to the families of victims from the Christchurch massacre.
Will Connolly, 17, is now known worldwide as 'Egg Boy' after he smashed an egg on the head of Mr Anning in March a day after the deadly New Zealand terrorist attack that shocked the world.
The teen attracted a cult following for his reaction to Mr Anning's controversial comments that Muslim immigration was in part to blame for the massacre which claimed 51 lives.
Two GoFundMe pages were set up to raise funds to cover his legal fees, which weren't needed after his lawyers offered to represent him probono.
'After a huge amount of red tape, $99,922.36 has today been transferred to the Christchurch Foundation and Victims Support,' Will posted on Instagram on Tuesday night.
'For those of you who don't know, there were two GoFundMe pages set up to help cover the cost of my legal fees and to 'buy more eggs'.
'Gratefully, Gordon Legal acted probono for me so I don't have any legal fees. I decided to donate all monies to help provide some relief to the victims of the massacre… it wasn't mine to keep.'
Meanwhile Egg Boy's comrades in the UK are being similarly lauded by the establishment's corporate controlled fake news media as heroes for dumping milkshakes on "fascists" like 55-year old British politician, broadcaster, political analyst and leader of the Brexit Party Nigel Farage:

From Vice:
"Milkshaking"—quite literally, the practice of chucking milkshakes at and, ideally, on famous far-right figures when they slither into public places—is the latest trend that's swept the young anti-fascist players of the British left. It started with Stephen "Tommy Robinson" Yaxley-Lennon, the former leader of the English Defense League, who has had milkshakes thrown on him by anti-racist protestors on multiple occasions. Alt-right UKIP politician Carl Benjamin—best known for disgusting comments he made about raping a female member of Parliament—has been milkshaked four times this month. Now, Nigel Farage has joined the rogue's gallery of milky (and eggy) far-right knobheads who have been utterly and completely owned by people willing to give up their precious cups of blended ice cream for the cause.
…and they're not stopping at milkshakes: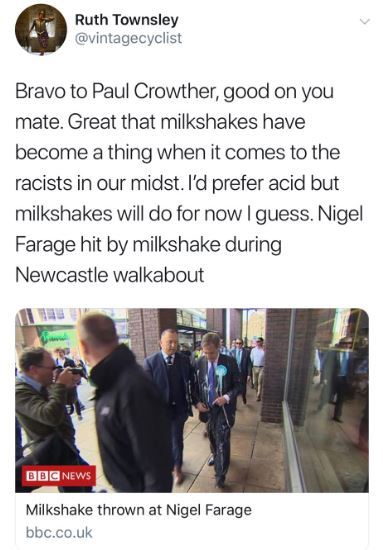 These attacks by "antifascists" throwing eggs, milkshakes, urine, faeces, bricks and acid are ostensibly helping hand-ball elections to a Liberal-National coalition in Australia and producing these sorts of election results in the UK: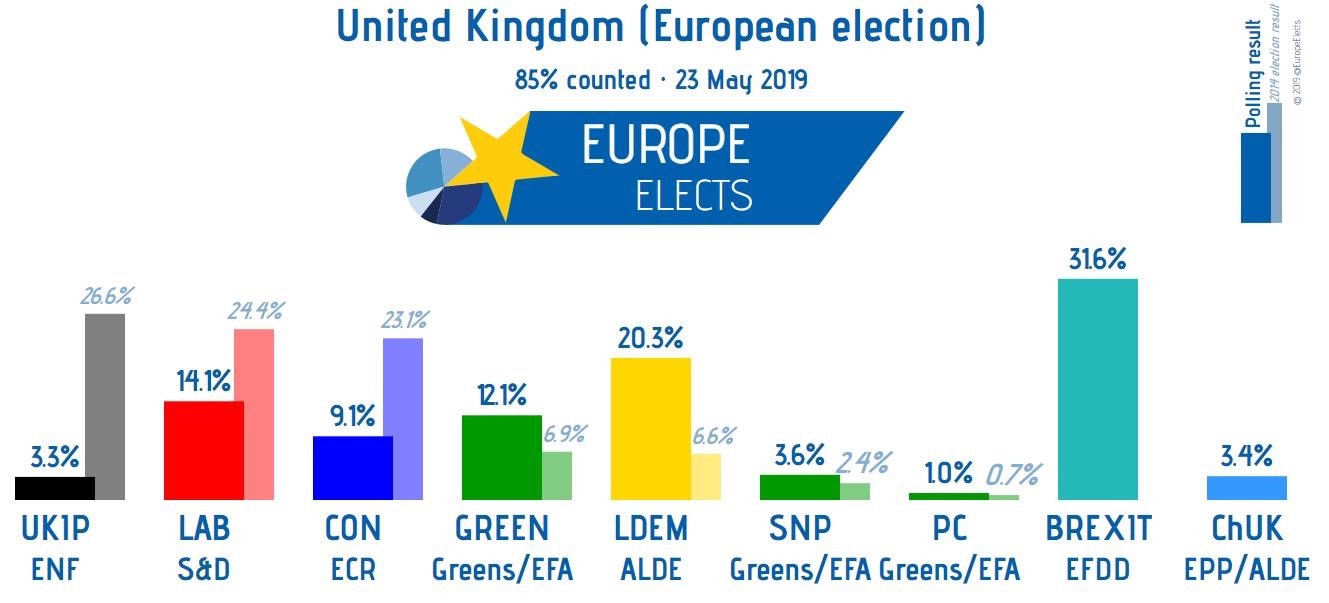 This riff-raff of junkies, paedophiles (or as they preferred to be called "minor attracted persons"), and trans-gender-racial-species non-binary garbage who both represent and agitate for globohomo hegemony are tools of the system.
Food For Thought.
To obtain your FREE copy of Trading HEMP for Hitler link to the audiobook (as read by Political Pundit and Radical Agenda host Christopher Cantwell) or e-mail us at A481Designs_Publications@outlook.com.