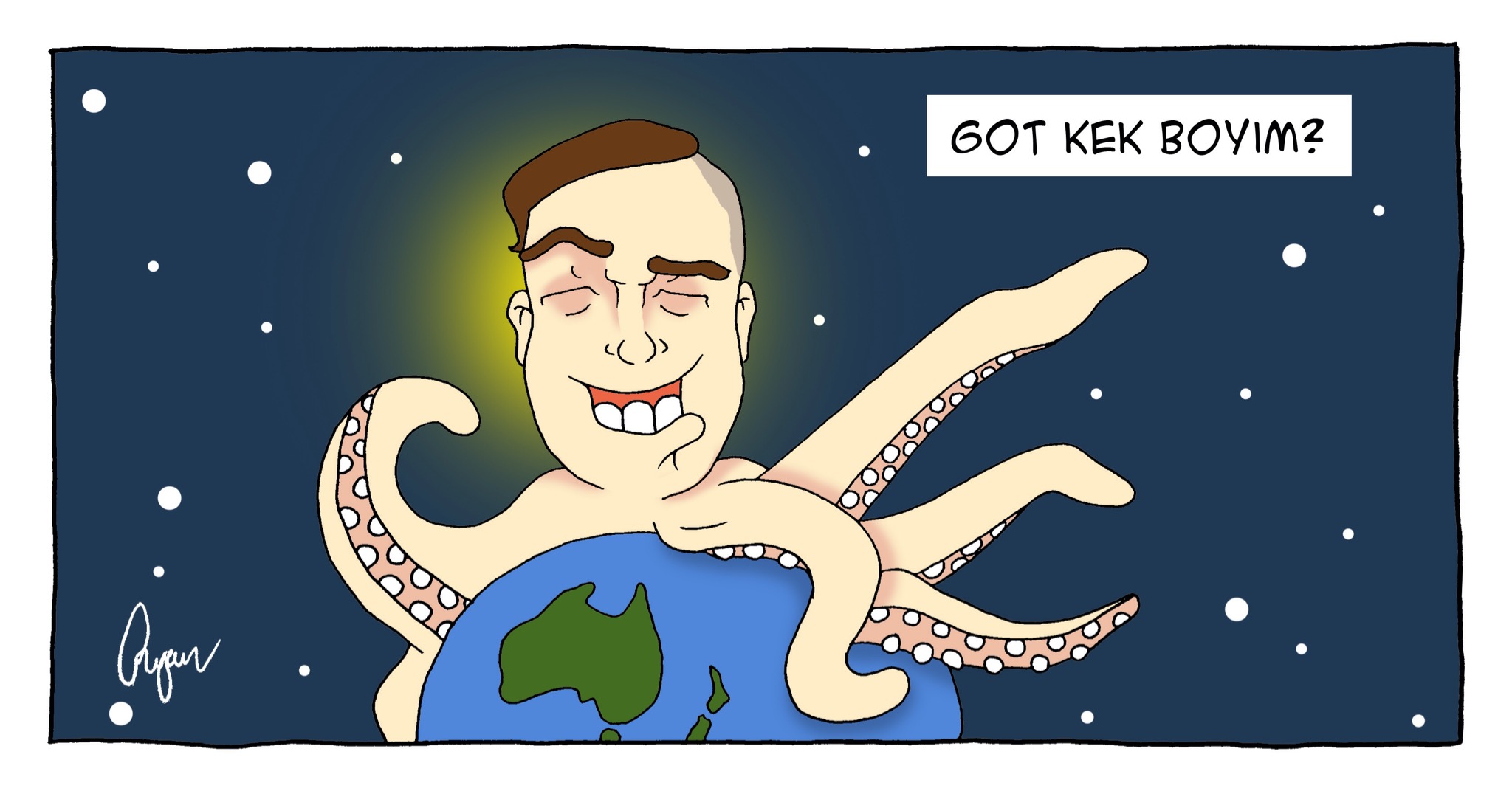 Depending on who you ask I'm a number of things beyond a mere humble aged care worker moonlighting as a cartoon character. For certain U.S. based "hate stops here" operatives, receiving government subsidies to do their "work", I'm an "atypical Lefty" who is "an inside job".
For a certain "Research Director" and "closet homosexual failed librarian who can't spell and goes by the name of Peter" (whose black bloc buddies routinely send me death threats after having assaulted me with an iron pipe) I'm the Australian equivalent of Robert Bowers (the Pittsburgh Synagogue shooter).
According to one prolific former political prisoner and edgy White Nationalist podcaster I'm a good value content producer.
I also get the feeling the Melbourne Football club doesn't like me very much (womp, womp):
From my earliest 30 day ban from Facebook in mid-2016, to my multiple platform ban in mid-2017, to my full outright detox from these sites at the start of 2018, it's bemusing to know that as one of the earliest default "Explicits" listed by Minds you can't even readily see my hipster meal photos in the current year:

Food For Thought.
To obtain your FREE copy of Trading HEMP for Hitler link to the audiobook (as read by Political Pundit and Radical Agenda host Christopher Cantwell) or e-mail us at A481Designs_Publications@outlook.com.