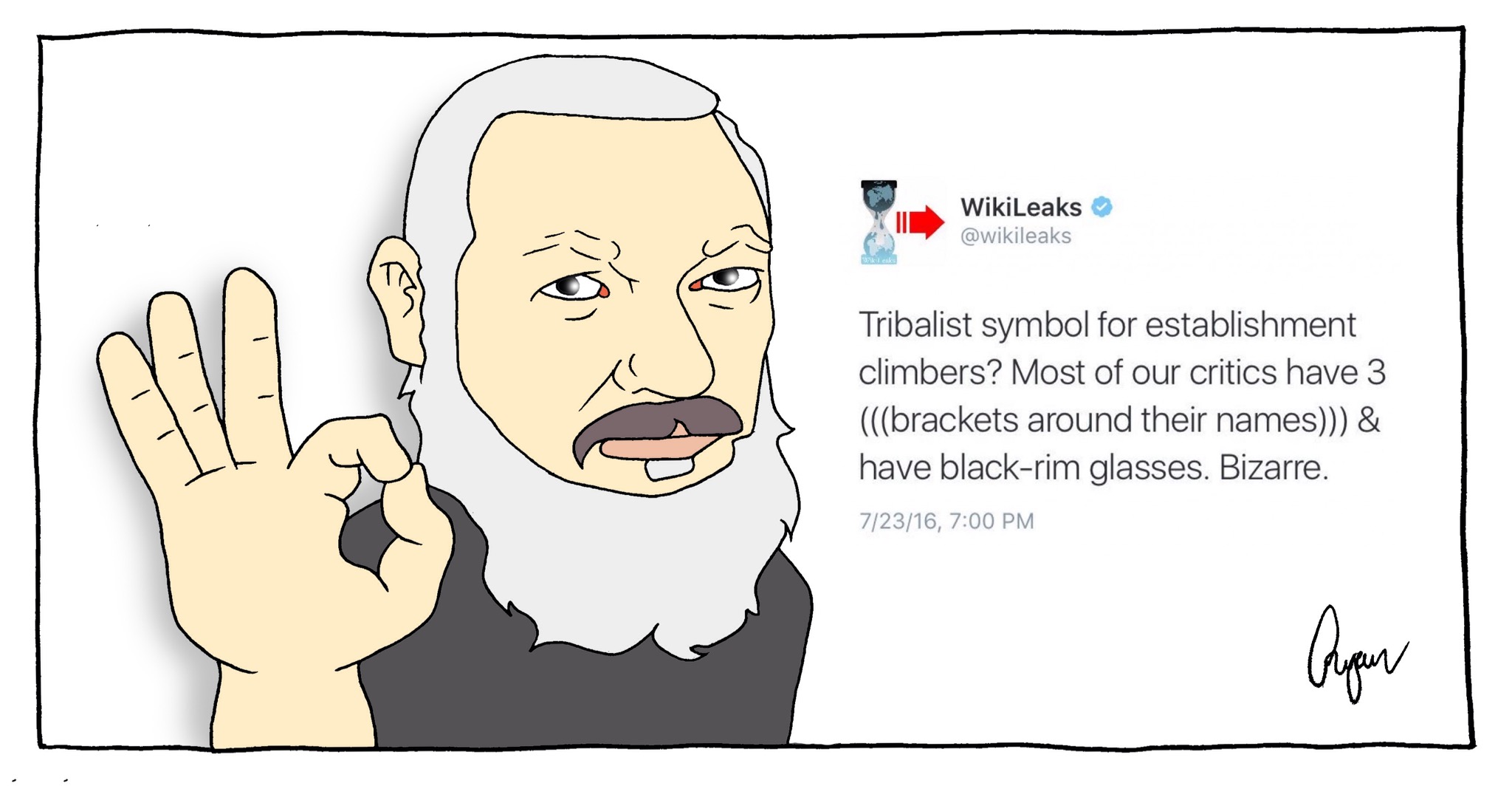 Assange is ostensibly the archetypal target of the ruthless, reptilian, globalist, cosmopolitan, transnational, parasitic, coastal, urbanite, infanticidal Satanists who want us all enslaved to their empire of deceit and decadence.
Seeing the Democratic Socialist (cough Communist) President Lenin Moreno accuse based Assange of setting up a "centre for spying" only solidifies this conviction. Sam Blewett reports:

Julian Assange has been accused of trying to create a "centre for spying" in the Ecuadorian embassy that sheltered him.
Ecuador's President Lenin Moreno, in making the accusation, says no other country had an influence over the decision to revoke the WikiLeaks founder's asylum, which the leader claimed followed repeated violations by Assange…
Moreno, who became president in 2017, said his nation's previous government provided facilities within the embassy "to interfere in processes of other states".
"We cannot allow our house, the house that opened its doors, to become a centre for spying," Mr Moreno told the newspaper.
"This activity violates asylum conditions. Our decision is not arbitrary but is based on international law."
The president also made references to Assange's apparently poor hygiene following allegations made by Interior Minister Maria Paula Romo, which included Assange "putting faeces on the walls".
Assange's lawyer, Jennifer Robinson, disputed the claims when she appeared on Sky's Sophy Ridge On Sunday.
"I think the first thing to say is Ecuador has been making some pretty outrageous allegations over the past few days to justify what was an unlawful and extraordinary act in allowing British police to come inside an embassy," she said.
Pressed over the veracity of the allegations, Ms Robinson said: "That's not true."
She also said Assange's fears of a US extradition threat were proved correct this week after allegations were made that he conspired to hack into a classified Pentagon computer.
It's almost like the globalist oligarchy (you know the ones in charge of the world's multi-billion dollar intelligence agencies) are projecting their own modus operandi onto Assange. Because what Assange managed to do with a basic laptop is what David did with a rock when slinging it at Goliath's head.
While I'm presently prevented from naming the few funding the big two, one only has to read The Forward to get a sense of the agenda seeking Assange's destruction.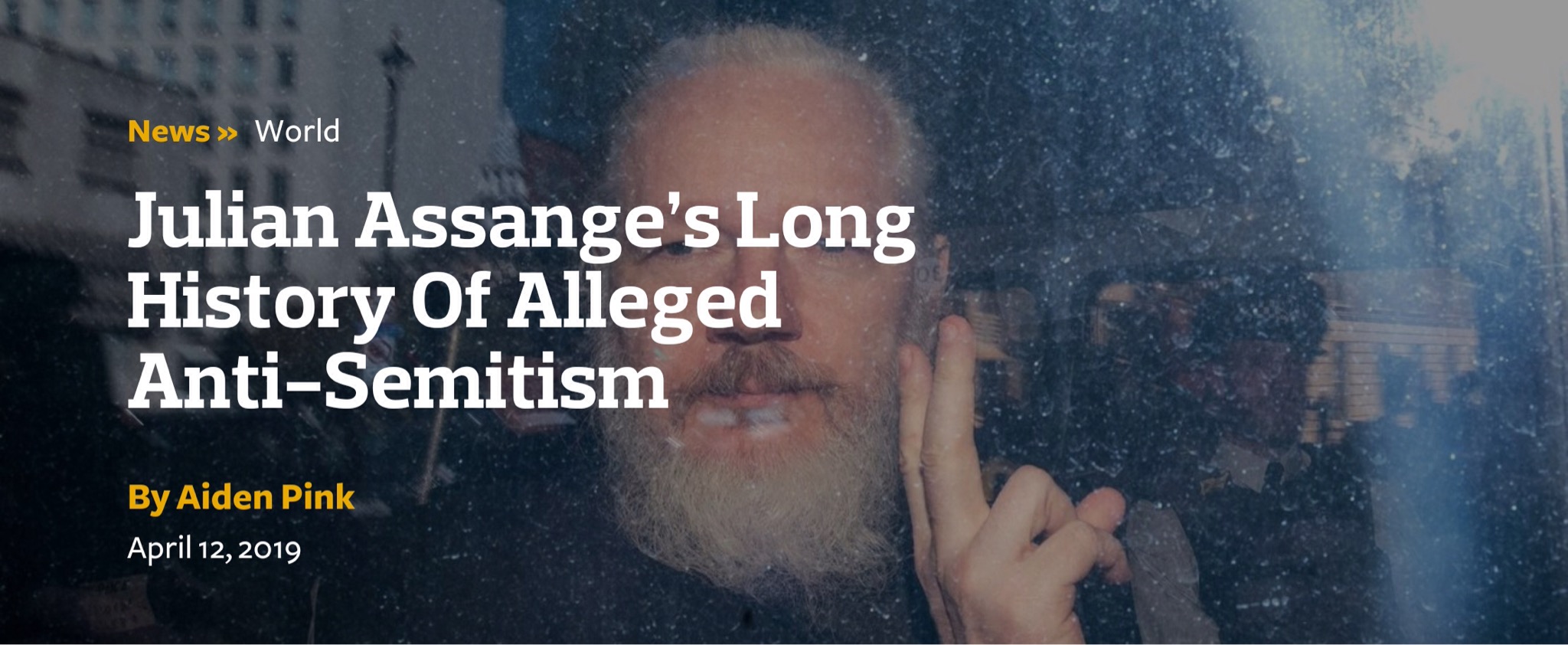 Food For Thought.
To obtain your FREE copy of Trading HEMP for Hitler link to the audiobook (as read by Political Pundit and Radical Agenda host Christopher Cantwell) or e-mail us at A481Designs_Publications@outlook.com.