Following my previous Food For Thought it appears the Bezos' book burning over at Amazon is continuing, as Tommy Robinson's 'Mohammed's Koran' has been banned from the platform.

"Amazon has just dropped the book Mohammed's Koran by the renowned British activist Tommy Robinson and Peter McLoughlin — and apparently only because its censors dislike Robinson. In the last two weeks, Robinson spectacularly embarrassed the BBC by exposing the bias and dishonesty of its reporter John Sweeney. The retaliation has been swift and severe: Robinson has been banned from YouTube and Facebook, and now his book has been withdrawn from sale."
On a more personal note, it was brought to my attention that Australian customers attempting to purchase the paperback edition of Trading HEMP for Hitler have been knocked back by Amazon also (imagine my shock):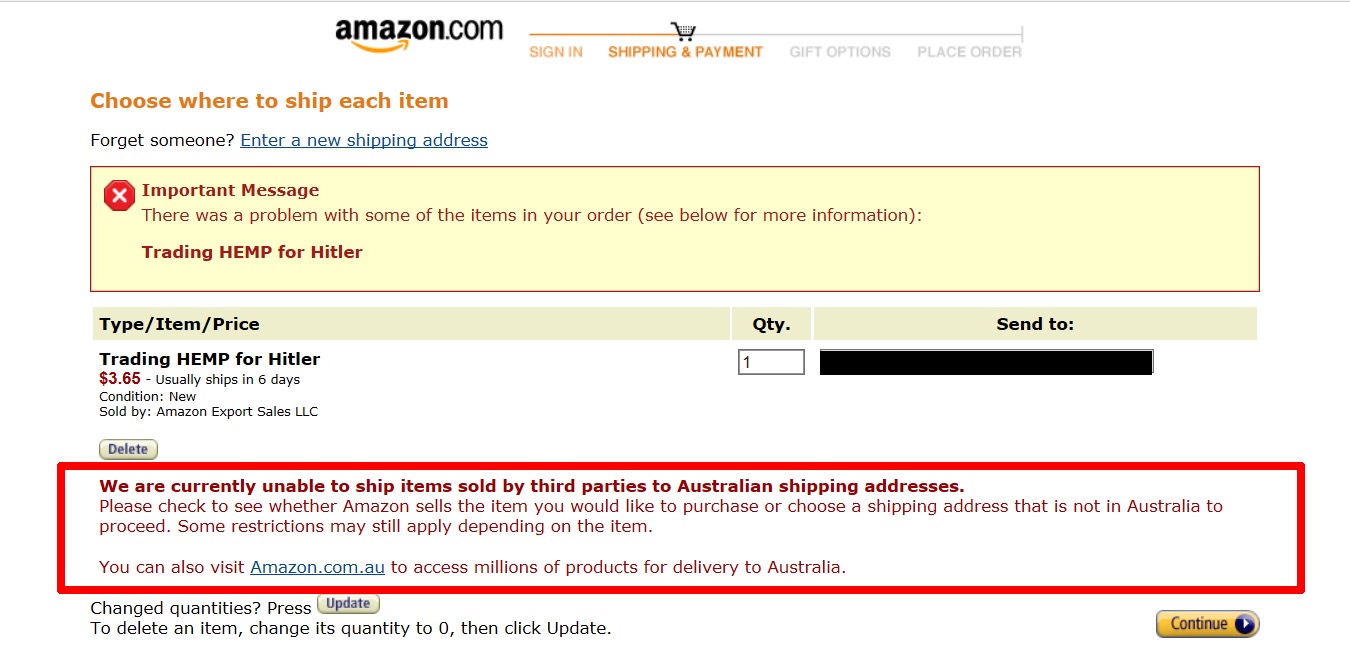 Taking a page out from the guys over at Goy Talk who over the last couple of days have been releasing White audiobook titles like 'My Awakening' by Dr David Duke, 'The Turner Diaries' by Dr William Luther Pierce, 'Culture of Critique' by Kevin MacDonald and 'The Bell Curve' by Charles Murray & Richard J. Herrnstein, I've decided to upload the audiobook of Trading HEMP for Hitler to the XYZ site for free dissemination:
As your XYZ promotes a number of featured books (which up till now have been available via Amazon) we may just find ourselves becoming the David-like publishers going up against the Goliath-like e-commerce marketplace that is Amazon.
Food For Thought.
To obtain your FREE copy of Trading HEMP for Hitler link to the audiobook (as read by Political Pundit and Radical Agenda host Christopher Cantwell) or e-mail us at A481Designs_Publications@outlook.com.