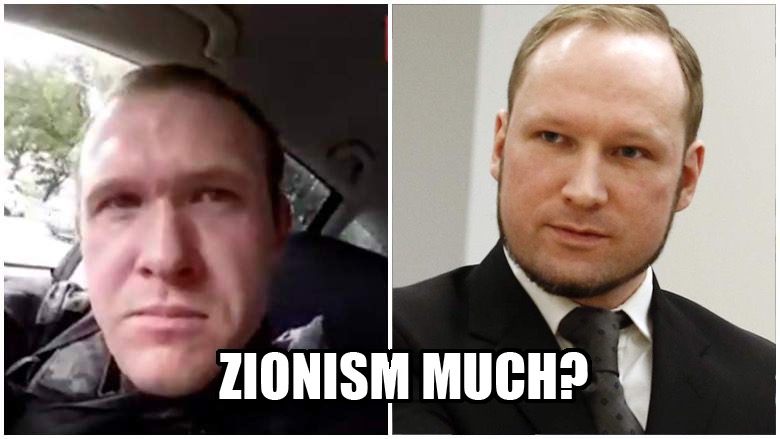 This recent insanity by Brenton Tarrant is not a product of "White Supremacy" or "White
Nationalism". You only have to look at who Tarrant was in contact with: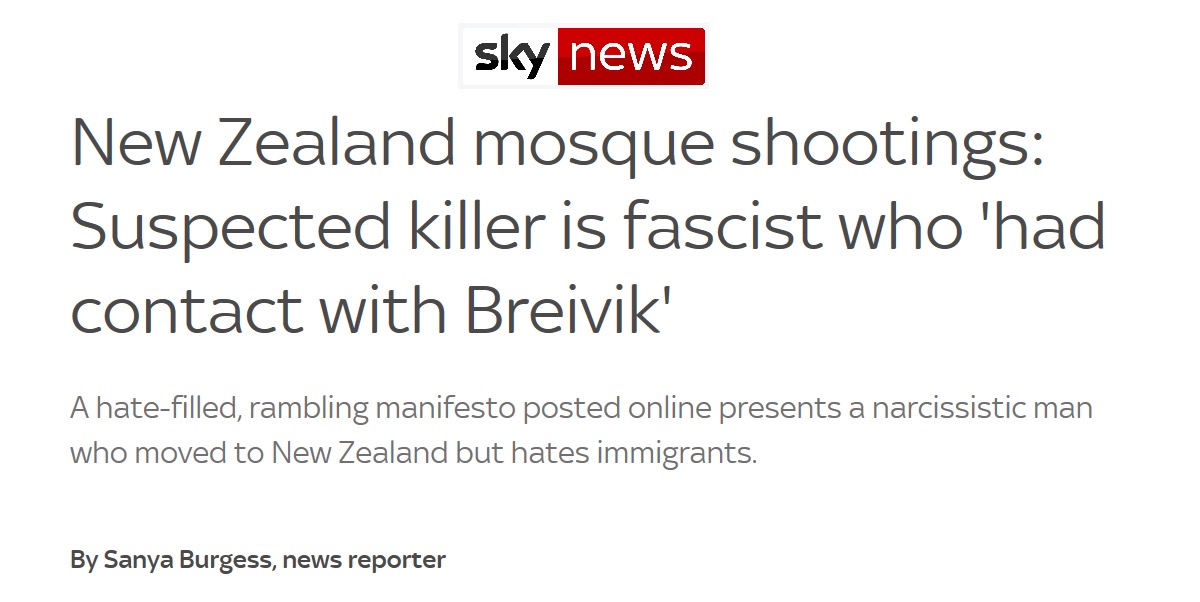 For those who didn't follow the story at the time, Anders Behring Breivik was a fanatical Zionist who targeted the Norwegian Labour Party's Youth League for their anti-Zionist positions:

US President Donald Trump even seems to be shying away from calling White Nationalists a threat for the moment, and he has good reason to in my opinion:

Now Zionists aren't exactly my biggest fans these days. A recent write-up by the Executive Council of Australian Jewry's 'Research Director' Julie Nathan was disseminated via their ABC, the Times Of Israel and Jews Down Under which implied I was the Australian Robert Bowers: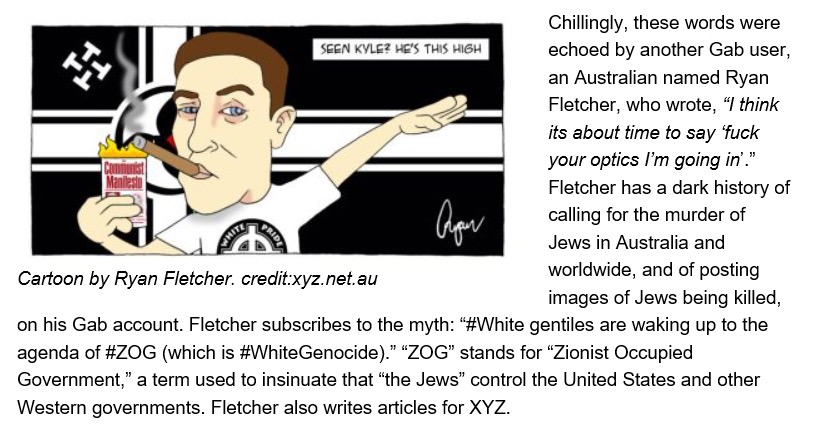 This caused me to bluntly point out to Julie Nathan that there are certain Israelis more closely aligned with the Pittsburgh Synagogue shooter Robert Bowers, and Christchurch Mosque shooter Brenton Tarrant for that matter, than some satirist from Australia who likes presenting himself as a cartoon character.
Food For Thought.
To obtain your FREE copy of Trading HEMP for Hitler link to the audiobook (as read by Political Pundit and Radical Agenda host Christopher Cantwell) or e-mail us at A481Designs_Publications@outlook.com.