Well 2019 is off to a start and your humble Hitlerian hempster is already breathing in deep the hostile humour ahead of us.
With an apparent case of R2-45 exteriorisation being substituted with a "very sharp kitchen knife" at the Church of Scientology in Chatswood, and Forbes projecting a positive trajectory for cannabis in 2019, it looks like the psychic reverberations of Trading HEMP for Hitler are starting to surface.
Meanwhile Marxists seem to be failing to understand that the "malfunctioning of genes or brains on a mass scale" is thanks to their dysgenic push for bigger pedestals for trans-racial-non-binary- gender-fluid-pansexual-minor attracted persons (as they call for "more and better drugs").
Clearly these communists have been burnt too many times by black acid. I can't tell if calling impure LSD "black" is "White supremacist bigotry" but in all seriousness who gives a rats arse.
As I eagerly await more racy correspondence from Julie Nathan over at the Executive Council of Australian Jewry (ECAJ) this year, I chuckle as to how Father Rod Bower has managed to piss-off Australia's the Jewish community: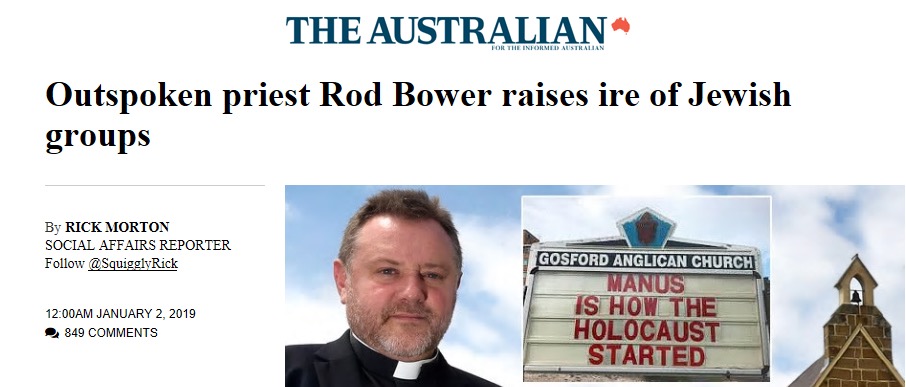 "Activist priest and Senate hopeful Rod Bower has been rebuked by Jewish groups for the "offensive" and "irresponsible" comparison of the processing of asylum-seekers on Manus Island and Nauru to the Holocaust."
2019 is off to a funny start. Let's keep it up goys!
Food For Thought.
To obtain your FREE copy of Trading HEMP for Hitler link to the audiobook (as read by Political Pundit and Radical Agenda host Christopher Cantwell) or e-mail us at A481Designs_Publications@outlook.com.