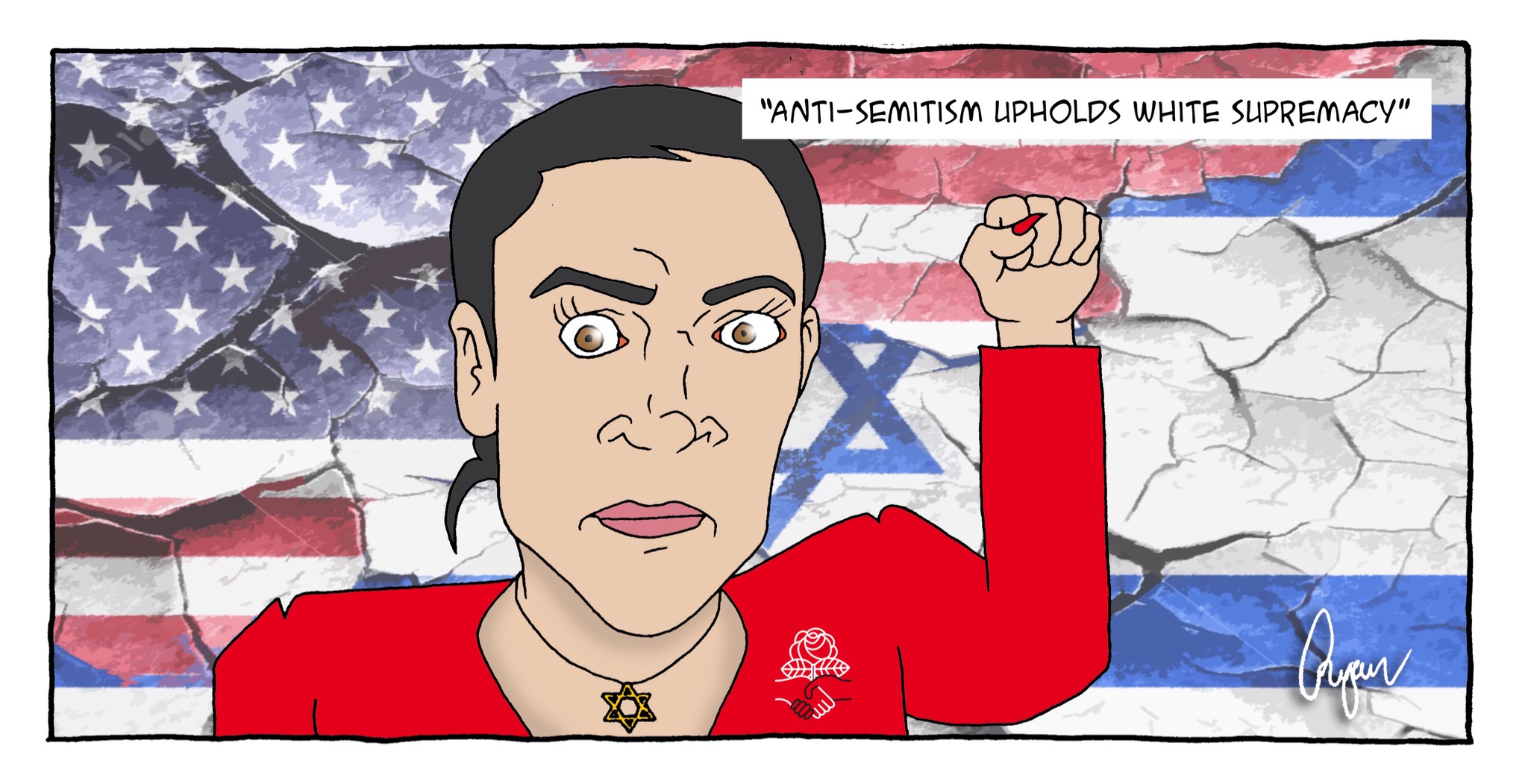 Tanned Jewish Democratic Socialists of America (DSA) Congresswoman Alexandria Ocasio-Cortez is rapidly becoming a bigger punchline for counter-Semitic Nationalists than the happy merchant meme. Times of Israel reports: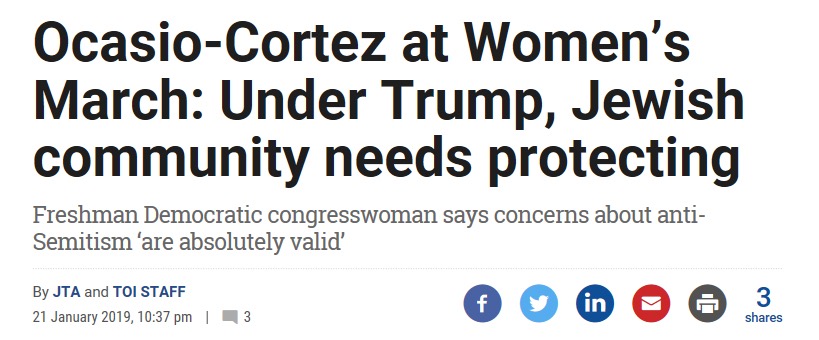 New York Democratic Congresswoman Alexandria Ocasio-Cortez said the Jewish community needs to be protected amid its concerns about anti-Semitism coming from the White House.
In an interview with CNN's Jason Carroll on Saturday from the march, sponsored by the Women's March Alliance, Ocasio-Cortez responded to a question about what she would say to those who have concerns about anti-Semitism within the national Women's March group.
"I think that concerns of anti-Semitism with the current administration in the White House are absolutely valid and we need to make sure that we are protecting the Jewish community and all those that feel vulnerable in this moment," Ocasio-Cortez said.
This headline from The Federalist raises an apt question for rebuttal (particularly when you consider how vigilant the U.S. State department has been at hunting down "White Supremacists" while the black bloc Bolsheviks in ANTIFA have been given ostensive license to riot from coast to coast by the media, police, courts and municipal governments post-Charlottesville):
As I've noted in this cucky 2016 article and this 2017 article, Trump isn't exactly the worst thing that's happened to the Jewish people. Quite the contrary in fact.
As I mentioned in Regressives Responsible for the Rise of the Right:
With Lefty globalist golems generating garbage grandiloquence about a commie cuckold kosher "khsime" against the dreaded Alt-Lite (aka New Right) and Alt-Right (aka White Nationalists), one can't help but scoff at their flippant self-fulfilling prophecy.
Projecting the label of anti-Semite on their "fashy" enemies, it appears their own ilk are immune to anti-Semitism even when they're found guilty of levelling bomb threats against Jewish community centres and desecrating Jewish cemeteries.
Food For Thought.
To obtain your FREE copy of Trading HEMP for Hitler link to the audiobook (as read by Political Pundit and Radical Agenda host Christopher Cantwell) or e-mail us at A481Designs_Publications@outlook.com.