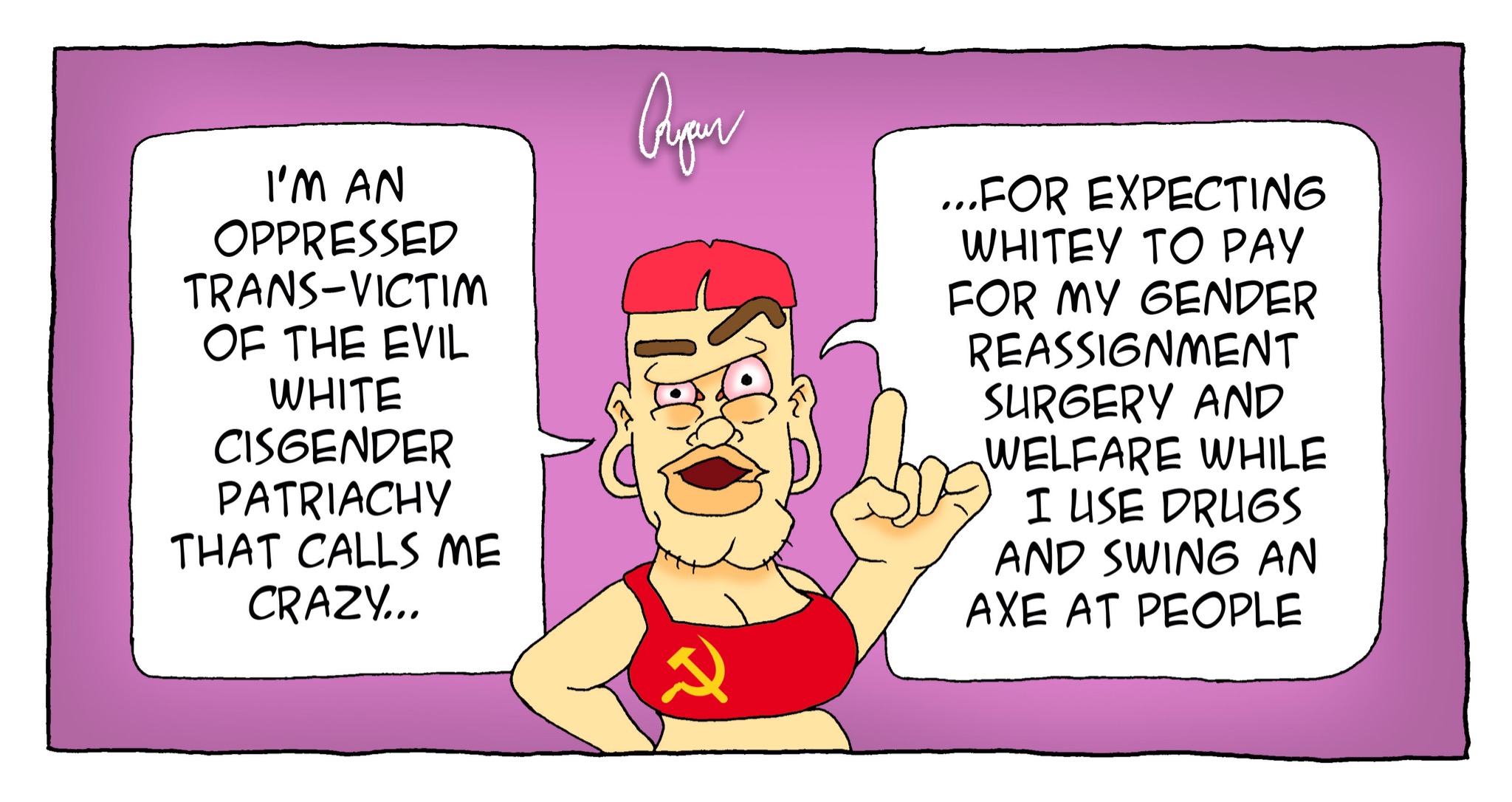 Transgender ANTIFA groupie Evie Amati appears to be getting 9-years for attacking random 7-Eleven customers with an axe:

Evie Amati has been sentenced to nine years in prison for attempted murder after randomly attacking two people at a convenience store with an axe in inner-Sydney.
The transgender woman was found guilty by a jury last August of two counts of wounding with intent to murder and one count of attempted wounding with intent to murder.
Security camera vision captured Amati using a two kilogram axe to hit Ben Rimmer in the face and Sharon Hacker in the back of the head inside the Enmore store in January 2017.
The 26-year-old then swung the axe twice at another man, Shane Redwood, outside the store.
Amati had plead not guilty on mental health grounds and said she was not sound of mind due to a toxic mix of hormone medication, cannabis, amphetamines and alcohol.
Meanwhile James Fields has been sentenced to life in prison, because ANTIFA are a protected species (and if you don't stick around when they pull firearms on you and put baseball-bats through your car windows, you're automatically guilty).
But when the system subsidises and normalises the LGBTIQP+ "lifestyle" that Evie aligns with, then you're only going to get more of its depravity seen at younger and younger ages:

But it appears the tribe of Magnus Hirschfeld and his collaborator Arthur Kronfeld are more than happy to be a communal repository for these people:

Food For Thought.
To obtain your FREE copy of Trading HEMP for Hitler link to the audiobook (as read by Political Pundit and Radical Agenda host Christopher Cantwell) or e-mail us at A481Designs_Publications@outlook.com.