Last night Tucker Carlson's home was defaced with anarchist graffiti, and blasted with threatening chants of incitement to riot by far-Left domestic terrorists:

People feel like they have to shut up. That they can't say what they think because they'll be punished. This has a chilling effect on everyone's ability to speak and think freely. pic.twitter.com/YOAtTAhMNc

— Tucker Carlson (@TuckerCarlson) November 9, 2018
Editor of Vox Matthew Yglesias, a supporter of ANTIFA, had this to say in response:

From Breitbart:
Vox.com co-founder Matthew Yglesias defended a group of left-wing Antifa members terrorizing Tucker Carlson's wife.
On Wednesday night, a mob of about 20 members of a group called Smash Racism, which is part of the left-wing terrorist group Antifa, gathered outside the home of Fox News star Tucker Carlson. He was preparing to go on the air at the time and not at home, but his wife was, and according to video posted by the group itself, this was much more than a protest.
Using a bullhorn, the group chanted threats: "Racist scumbag, leave town."
A second chant was even more threatening: "Tucker Carlson, we will fight! We know where you sleep at night!"
Using their (now deleted) Twitter account, the Antifa group posted the menacing video and wrote, "Tonight, we remind you that you are not safe either."
Overheard in one video is a woman saying she wished she had brought a "pipe bomb" to Carlson's house.
Carlson told the far-left Washington Post that the left-wing terrorists "blocked off both ends of his street and carried signs that listed his home address."
Carlson added, "They weren't protesting a policy or advocating for legislation. … They were threatening me and my family and telling me to leave my own neighborhood in the city that I grew up in."
Carlson told Fox News the terrorists "rang his doorbell, broke his oak door" and that his wife "called the police and locked herself into a pantry."
Despite all of this, Ygelsias admitted he had "no empathy" for Carlson's wife of 22 years and admitted that "the idea behind terrorizing [Carlson's] family … is to make them feel some of the fear that the victims of MAGA-inspired violence feel thanks to the non-stop racial incitement coming from Tucker, Trump, etc."
Meanwhile, online stores selling anti-Communist apparel have been getting shut-down by these same far-Left communist "allies". Gavin McInnes's Proud Boys had their official store shutdown by Shopify:

Proud boys sold such sterling products as a t-shirt that had the words DOU, a picture of CHE Guevara and the word BAG. This product has seemingly now been deemed hate-speech.
Also, Gab's store has gone down, which sold Green MAGA style hats which read "Make Speech Free Again". Also now seemingly considered a product espousing hate-speech.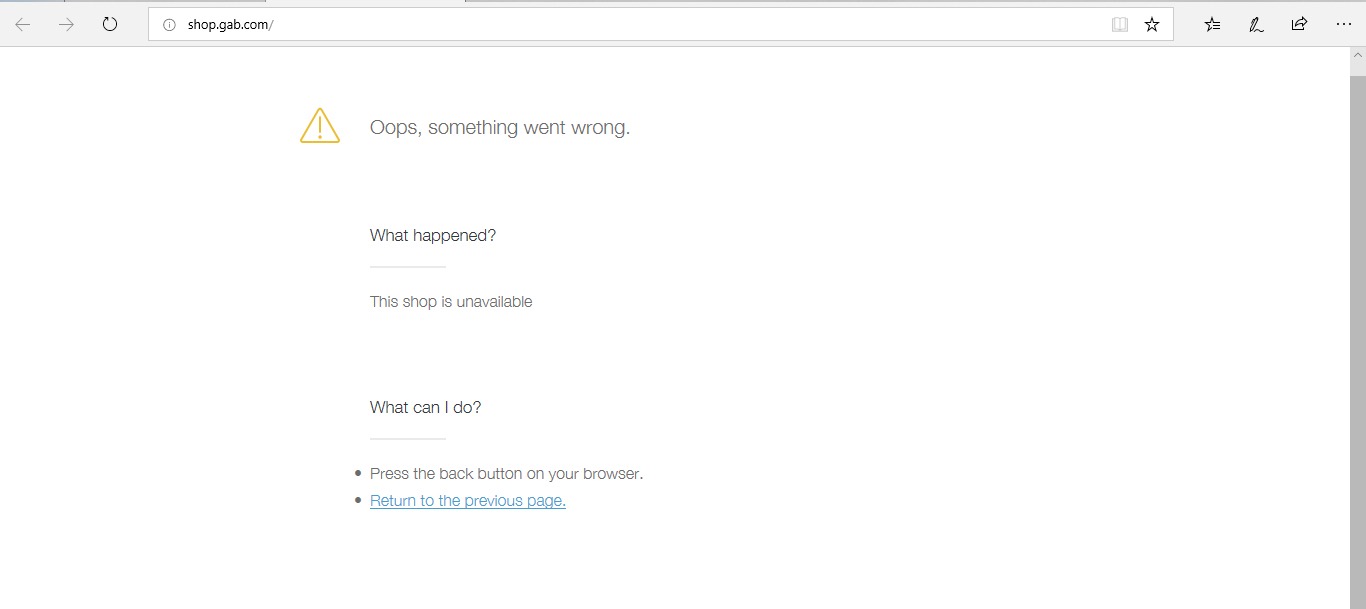 Meanwhile it was only late last year that it was broadly reported that Walmart was selling ANTIFA shirts:

Food For Thought.
Trading HEMP for Hitler is a booklet about a former functionally physiocratic agent of the British Empire and dedicated Shabbos Goy with an honorary Doctorate of Philosophy from Sequoia University turned pan-Aryan zealot, praising kek five times per day while studying for his Doctorate in Zionology at /pol/ University. To redeem your FREE e-booklet copy email a request to A481Designs_Publications@outlook.com.
Photo by Gage Skidmore