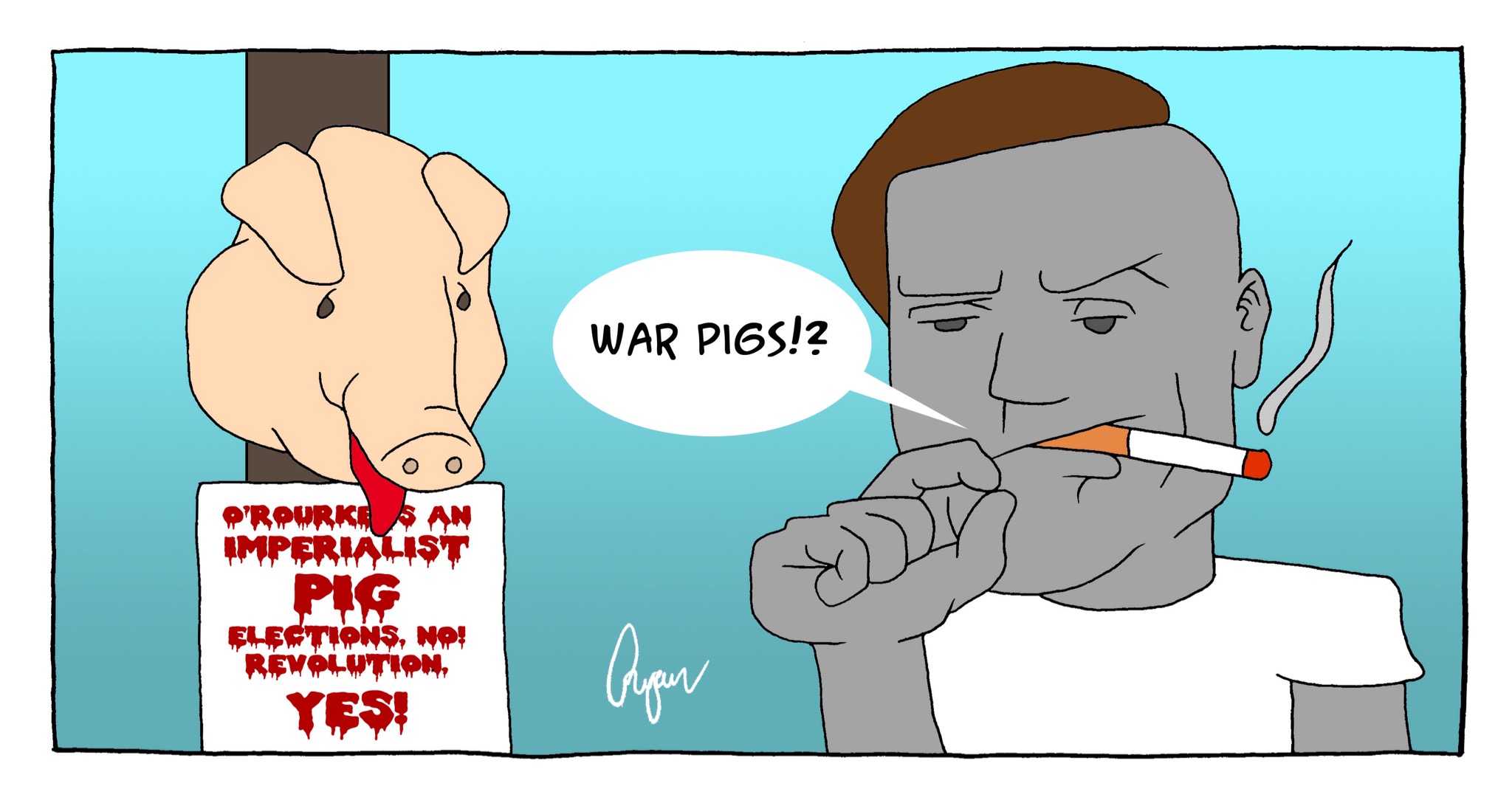 As someone who has protested outside a Halal foods expo and someone who has strongly condemned kosher barbarity in Episode 37 of A Ryan Rant you might say I have a deep aversion to animal cruelty.

In saying that I tend to support the Red Guards Austin in their endeavour to break out the Buck Knives on the "Zionist Imperialist Pig".
Of course, we should refrain from being drawn into the Halal/Kosher gutter, by consulting People for the Ethical Treatment of Animals (PeTA) for humane strategies on Zio-Imperial butchering. To carry this out we may need to mix a little meth into our fermented bean curd, comrades.
Food For Thought.