Samuel Medici
On June 8, 2018, Channel Ten's 'The Project' reported on an unreleased report into a supposed 'culture of nastiness', a 'lack of accountability' and alleged war crimes within the Australian Special Forces. Victorian State Director of the Australian Conservatives and former SAS operator Kevin Bailey was interviewed by the panel, which included the ever predictable and smug host Waleed Aly.
Australian elite special forces units in Afghanistan have been accused of everything from substance abuse, to infighting and even war crimes. The panel discuss the issue with former SAS soldier Kevin Bailey.

Posted by The Project on Friday, 8 June 2018
The conversation focused attention on the lack of accountability and the right of the public to know about what goes on during operations. Meshel Laurie quizzed Kevin about whether this is the price we pay for deploying our soldiers on operations which put them in direct conflict with the perpetrators of some of the most heinous acts humans have witnessed since the dark ages. Waleed, in his predictable style, questioned Kevin on his certainty that the report had been taken out of context if he hadn't read it, and suggested that we must reserve judgement and not leap to conclusions about the SAS actually being one of the most highly specialised and professional fighting forces the world has ever seen.
Of course what Kevin was actually saying was not what Aly was implying, he only meant to point out that any kind of misconduct and lack of professionalism would be highly unlikely from the Spec Ops community, and that these findings should be taken with a grain of salt; ie, we should reserve judgement on the findings.
There are a few things we need to talk about here. Firstly, this 'culture' of brutality or cruelty or unpleasantness or whatever it is that has these precious little cotton buds in such distress. Secondly, we need to understand our limits of understanding and what lies outside of it. And finally, we need to cross examine the academic – A Feminist Sociologist, Samantha Crompvoets from ANU – who compiled this report into the culture of our fighting forces.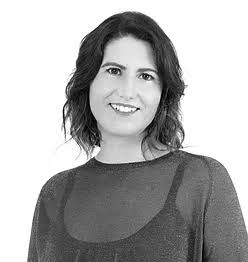 Let me just momentarily interject by stating that Waleed Aly is a slimy little weasel who hides under a thin veneer of intellectual integrity, and mounts the façade that he's merely a well-meaning pursuer of truth and justice for all. If you ever get a chance to read this, Waleed, let me tell you now that a miniscule number of Australians believe your charade, in fact we despise the very threads that have the sheer rotten luck of having to come in contact with the dilapidated pile of filth that is your person. You're not pursuing truth. You tirelessly push an agenda and we hate you from the very bowels of our souls.
Now that we've got that cleared up, let's move on to the discussion on a 'culture' of bad assery, also known as brutality. The profession of arms seems to be unique, in that everybody outside of it possesses the miraculous ability to dictate how things should be conducted in this world of endless conflict. Everything from recruitment, down to the very moral disposition of the individual soldier and their social surroundings, must be put under the microscope like no other line of work in order to somehow align it with flimsy, ever changing and ever softening social norms, no matter how irrational and destructive those social norms may be.
The military has one primary task that supersedes all others, and that is to win wars and alleviate all threats to our nation and civilisation. It's not meant to be nice, politically correct, or comforting. On the contrary, it's supposed to be a gritty, vicious, inhumane task that only some of the most dedicated and slightly disturbed members of our society should ever have the prodigious honour to partake in. If you have the exalted privilege of living in a free society, don't take solace in the fact that you have mythical knights in shining armour to valiantly protect your well-being. Take solace in the fact that the job is done and never mind the arduous, filthy, and pitiless process that our battalions, squadrons and fleets have to endure in order to maintain it.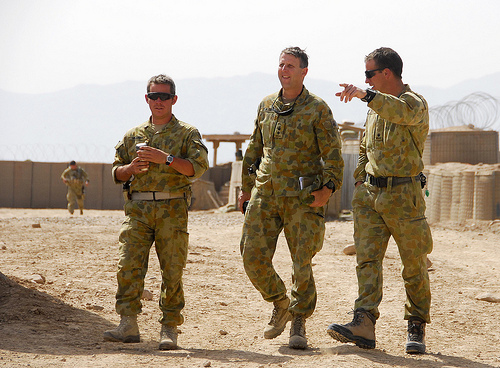 If you do feel the inclination to delve into it then please try to understand that these hardened men and women do a job that requires a mindset like no other. This mindset needs to accept reality as it is, not as it should be. This is a life that brings its members in direct contact with some of the worst that human kind has to offer. Dealing with such a world requires excellence in combat, relentless devotion to duty and a generous serving of dark humour as a most indispensable coping mechanism. This is a culture that will most definitely seem brutal and harsh to an untrained observer, especially those of the intellectual elite.
When a member of the Western intelligentsia begins to pose questions on the 'culture' of our armed forces, one should immediately begin to cross examine the methodology, intent and agenda of do-gooders tirelessly fighting for social utopia. The suggestion that our armed forces have a toxic culture has led to immediate calls for reconstruction and social engineering that – as in the case of females into the combat corps of the army – has led to a decline in combat capability, not to mention the infliction of undue physical and mental harm onto young women who would have more than likely excelled in other trades within the ADF.
It's perfectly reasonable to question what goes on in the closed world of the military, but before any such examination should take place, one needs to understand the limits of one's own understanding and biases. The only people who would want to place themselves firmly in harm's way for some kind of greater good are likely to have little regard for self-worth. This may explain why many of the men who serve in the infantry as full time soldiers are from lower socio-economic backgrounds and usually have divorced parents. They're also the thrill seekers and adventurers who long for experiences out of the reach of even the most intrepid traveller or extreme sports athlete. They're the most loyal and dedicated patriots, who have never forgotten or disregarded the true unforgiving nature of an uncertain world where sacrifices have been made, and will continue to be made in the conservation of the Western world.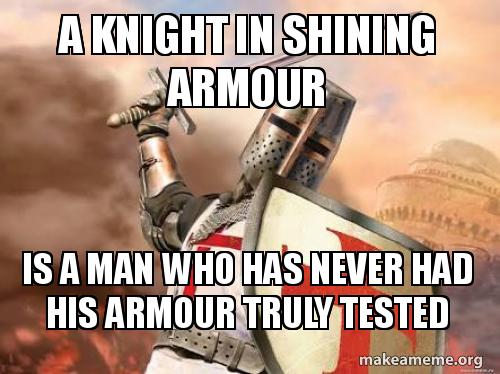 We really are a mish mash of misfits bound by a sense of duty to each other and a nation worth fighting and dying for. This is not the sort of thing that's easily explained to a baker, a banker or a radio host. It's not something that can be easily aligned with whatever ideology du jour dominates the society it protects. It's something that should be regarded as foreign, even alien. So long as it does what it's meant to do without committing any unwarranted harm, it – and it's 'culture' – need to be left the hell alone.
Stay tuned for the cross examination of Prof Crompvoets and the shortcomings of the academic elite with regards to combat.
Photo by ResoluteSupportMedia