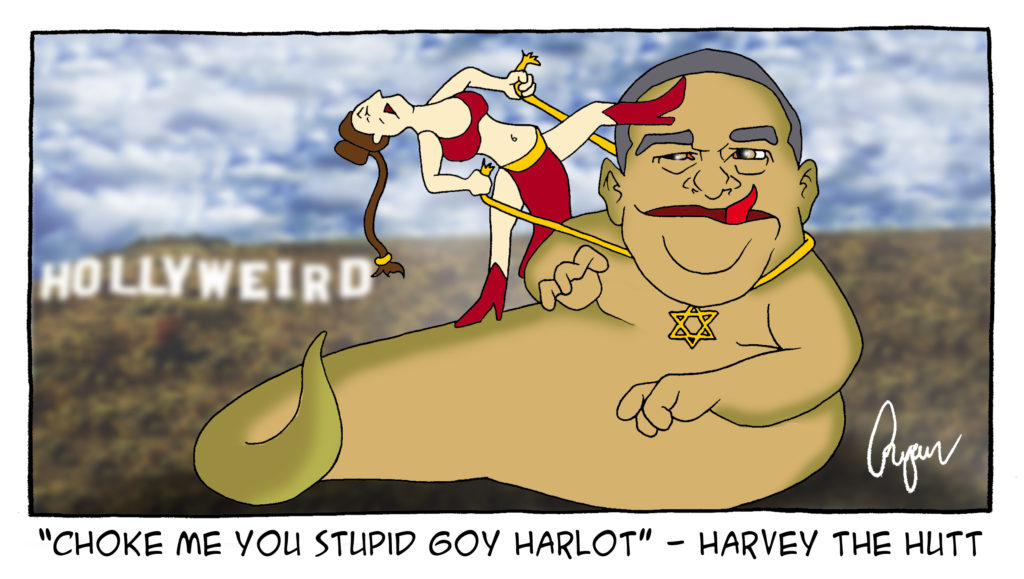 There is little I can add to the Harvey Weinstein saga that hasn't already been conveyed by Lucas Rosas and David Hilton this week, other than my typical alt-Right fashy tirade.
However, with many folks in my network expressing a deep desire to see this degenerate erotically asphyxiated, I'll simply quote based Christopher Cantwell's sentiments on Harvey "the Hutt" Weinstein:
"I bet if I looked through a bunch of his movies, they're promoting all types of horrific Left-Wing, race-mixing, degenerate bullsh-t that's destroying this country..
"But these broads, I'm sorry to tell you, don't tell me about your power level with your millionaire employer. Yes, that's exactly how it works, and if you had any goddamn self-esteem you'd have got up and walked away from the table instead of getting underneath it."
Too bloody right!