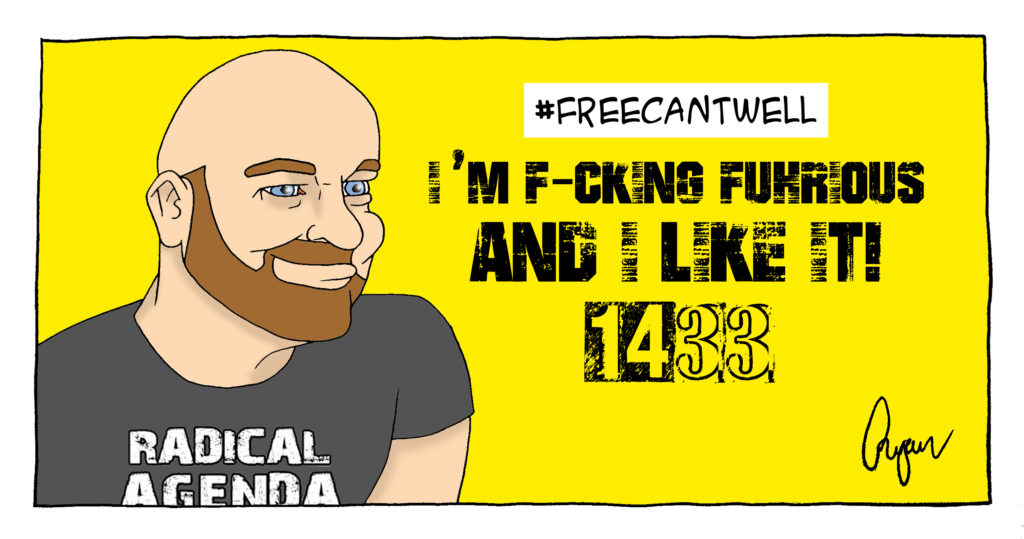 The following quotation is a short excerpt made by Christopher Cantwell (aka inmate 631424) who currently remains in custody at the Albemarle-Charlottesville Regional Jail.
Christopher Cantwell is an outspoken Alt-Right media personality, activist and White Nationalist political prisoner, being held on egregiously false charges emanating from allegations made by Communist agitators.
Christopher communicates in this interview with the media:
"I don't mind being called a White Nationalist. I think that I should have a right to exist, under a system of government that isn't hostile to my survival. I don't think I should have to compete with other demographics for my interests in democratic elections.
So I don't want to share a system of government with people whose interests are diametrically opposed to mine. I don't think that is an unreasonable thing. I don't think that is hateful or violent, when people tell me I am compelled, that I will suffer under this system of government.
That I will sacrifice my interests to the interests of other demographics, in perpetuity until I don't exist anymore. Yeah I get f-cking angry by that!"
P.S. If you are able, please join me in contributing to the rescue fund for /ourgoy/ Christopher Cantwell:
https://goyfundme.com/projects/1433-rescue-fund/