There is a new player in town on the Australian Alt Right, and they have hit the ground running, making the news in Sydney with some well designed flyers which triggered the usual suspects:
"RACIST posters calling for prominent Muslim Australians Yassmin Abdel-Magied and Waleed Aly to be deported are being displayed — and pulled down — around Sydney.
"The shocking signs, designed by a nationalist group encouraging followers to print and hang them in public places around the country, are made to resemble Pokemon cards and feature the catch phrase 'gotta catch & deport them all'.
"Greens Senator Sarah Hanson-Young is featured on one of the posters, with the modified tagline 'gotta catch & hang 'em all'. Others feature cartoon Apex gang members and a 'passive yet cunning' Asian man, given the name 'Chinkamon'.
"The posters have shocked people for the racist slurs and insulting descriptions of the people and groups they feature."
As XYZ readers are well aware, use of the word "racist" automatically loses the argument.
"The posters have been produced by a group calling itself Aussie Nationalists.
"On the group's website it offers high resolution copies of the posters, encouraging followers to print them out and 'spread the love in your area'."
Here they are, people. Spread the love: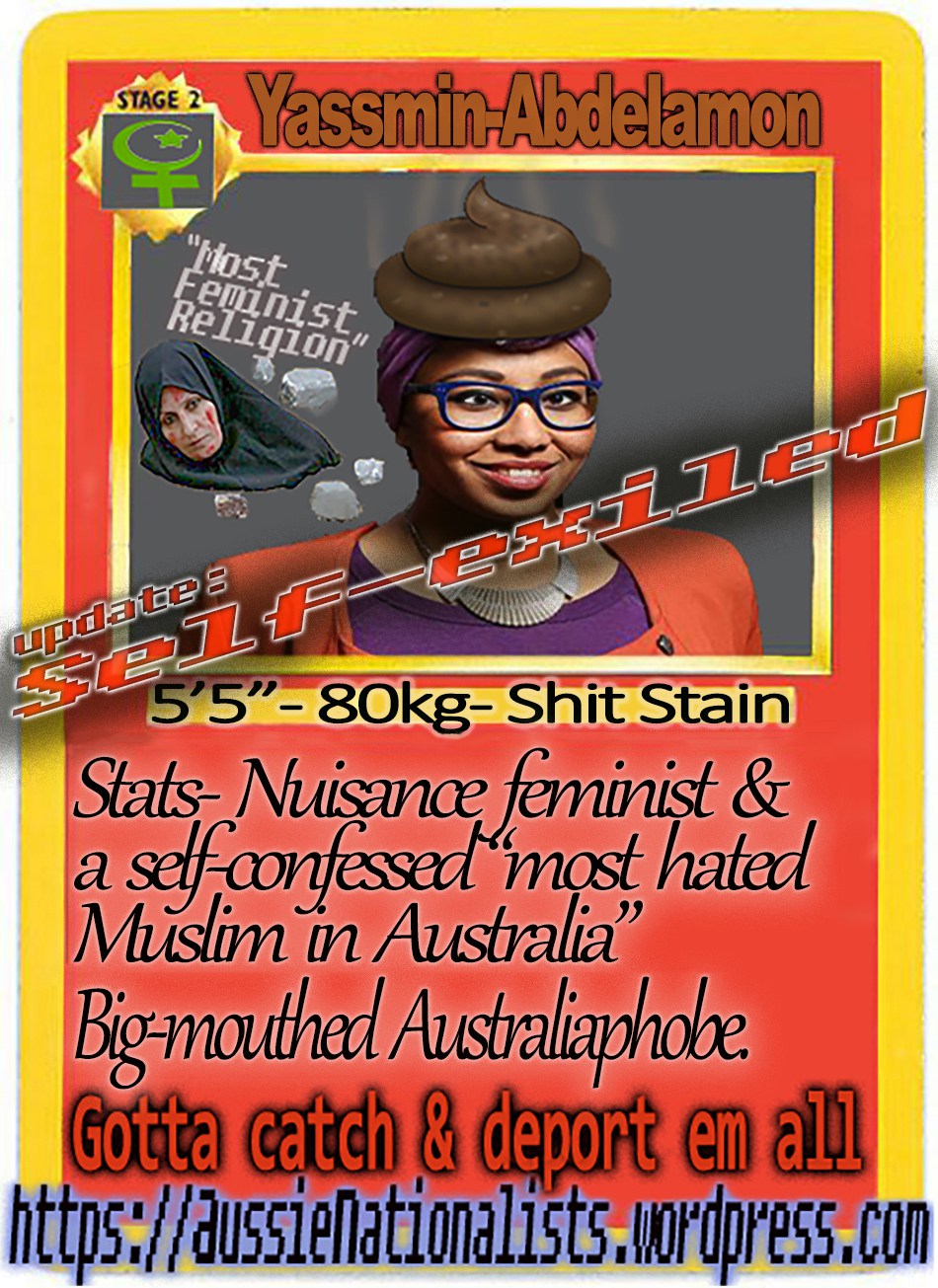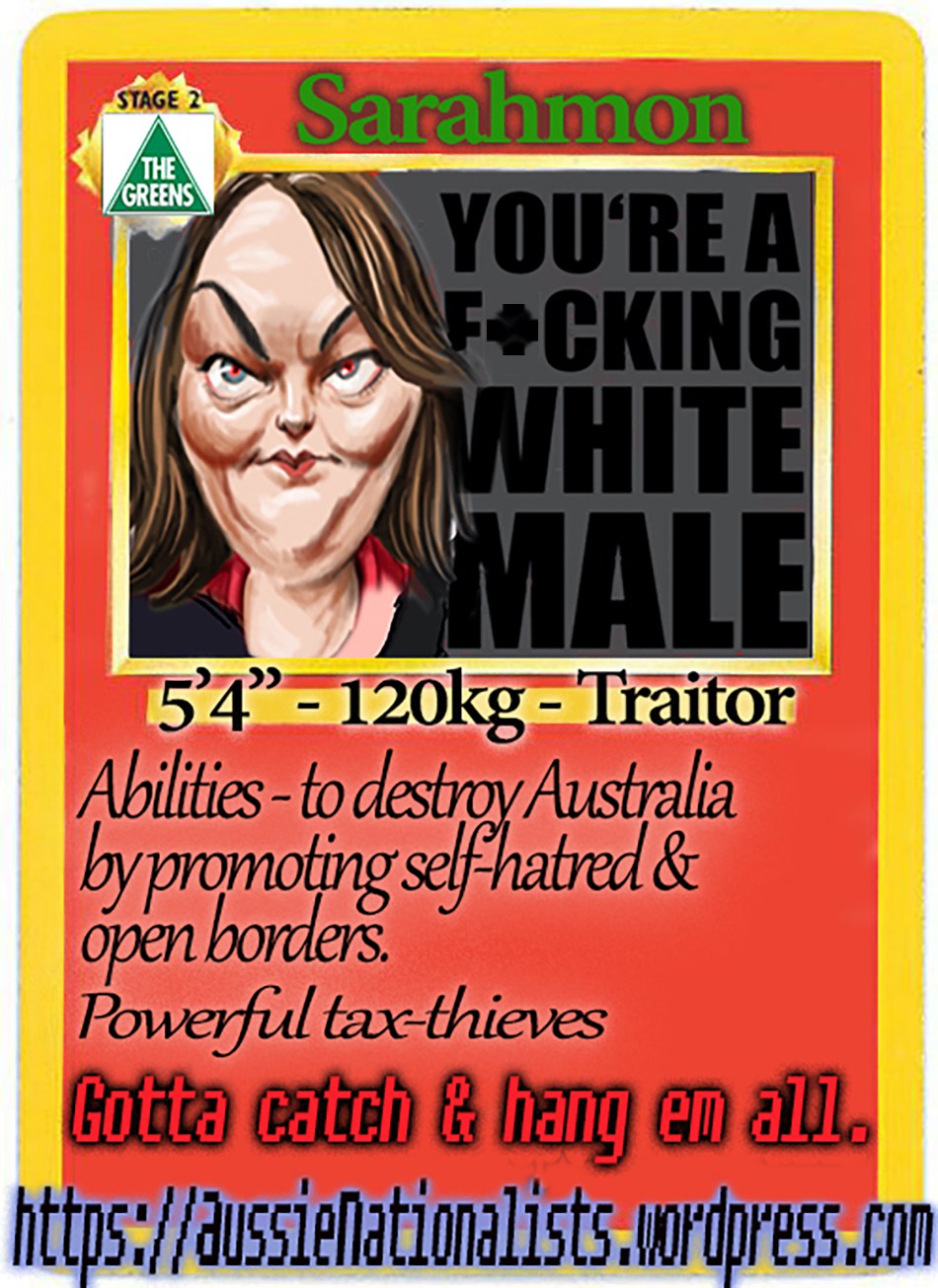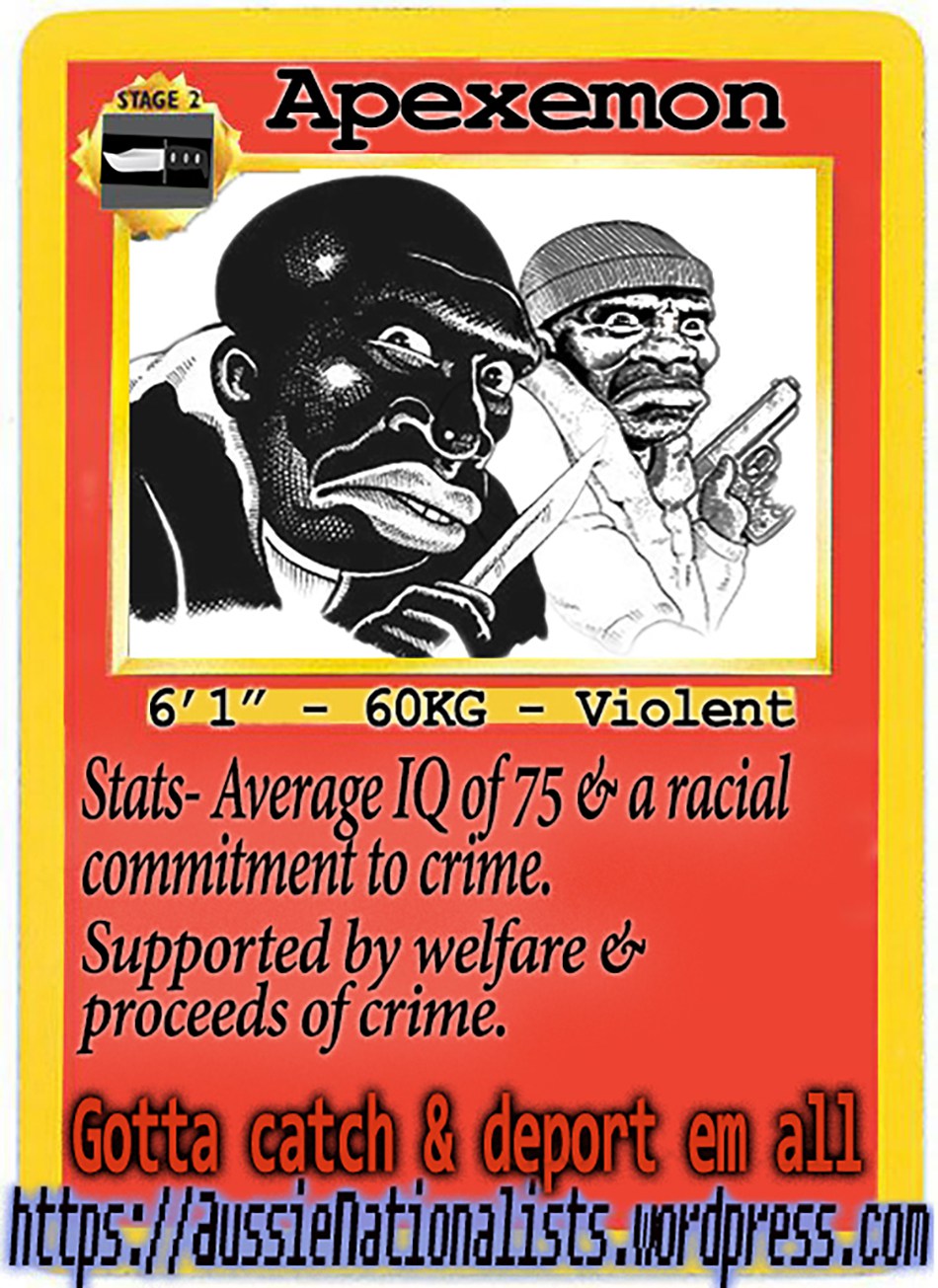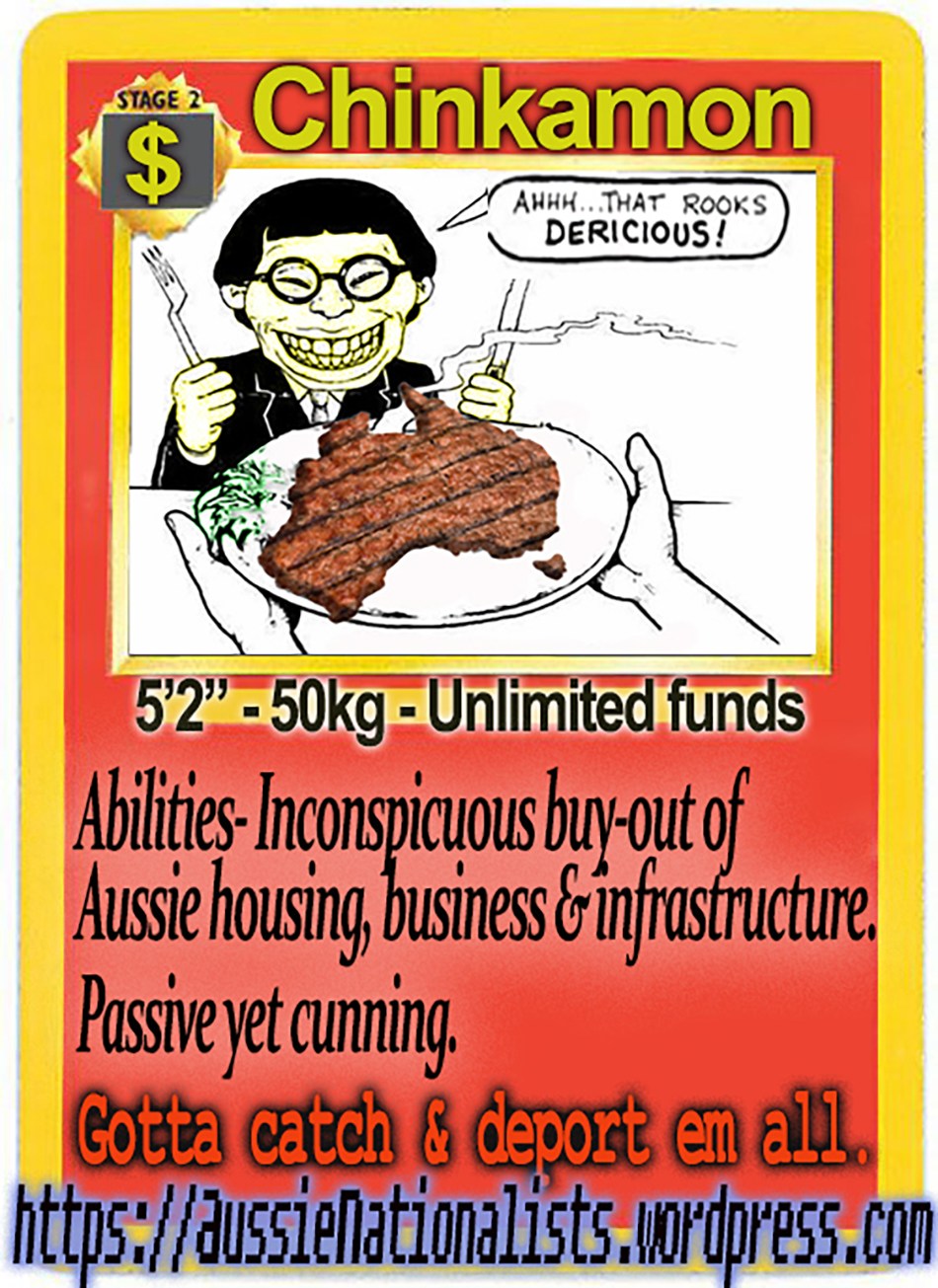 "One of the posters, featuring an image of Waleed Aly done up as "Waleedamon", was spotted in Sydney's inner west overnight and posted to Facebook.
"The poster was reportedly removed shortly after it was shared online."
Of course it was.
"Members of the public are believed to have alerted police, who have told news.com.au they are investigating.
"Police at Marrickville Local Area Command are now aware of the posters and we are seeking information from the public about who made and distributed them."
Don't let anybody tell you we live in a free country.
You can view the Aussie Nationalists' website here. They appear to have only just started up in July, and I am not sure if they even have a Facebook page yet. A post explaining what their page is about reads as follows:
"We have received a lot of emails from people feeling alone with their views or not knowing how to support the growing movement, this blogs intention is to advertise events, grassroot nationalism, groups that are promoting our cause.
"Attending them will support the growing movement, allow you to meet like minded people and get a better understanding of what is happening to this once beautiful nation of ours.
"Groups and parties with a good message will be promoted and supported here, bookmark this blog for regular updates and informative content.
"For if we work together we can secure a better tomorrow like our Anzacs did for us.
Feel free to contact us any time if there is something you want help promoting or have a question."
They have also shared this excellent video produced by Red Ice TV:
Welcome to the ring, gents.