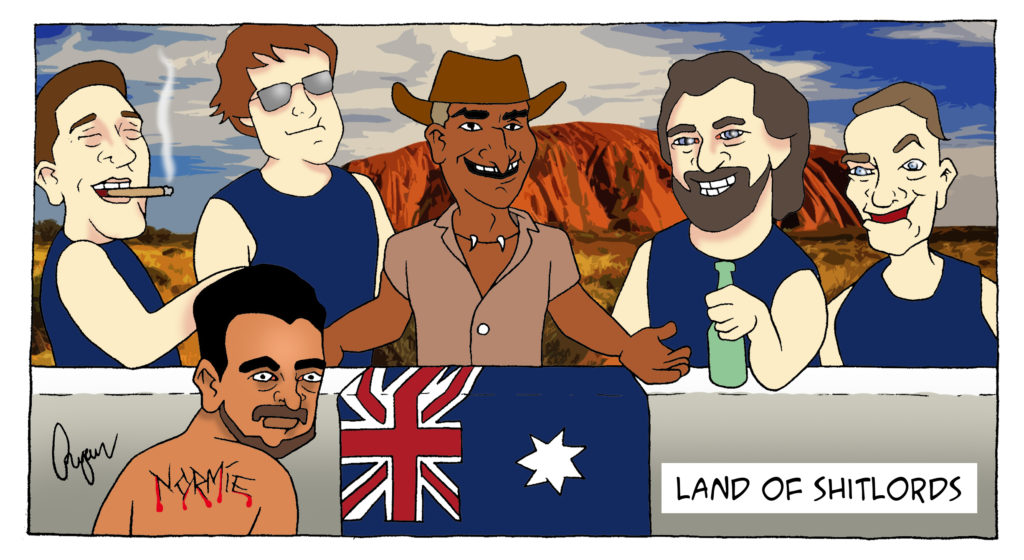 Following the latest instalment of the FarCry franchise, many in the White Pilled noosphere have been discussing the intention behind Ubisoft's elevation of a White Christian version of ISIS.
FarCry 5, which positions White Christian fundamentalists as villains in an action-adventure first-person shooter game setting, is flawed in my opinion (as current reports indicate players can't take on the role of these based "villains").
Which is why your XYZ would like to propose an Alt Right fashy game set in Straya.
Far Out 5: F-ck Off We're Full Edition would be a game where the "villainous" types of FarCry 5 reign supreme and Waleed Aly and his normie cohorts are fair game for total ridicule.
Knowing what the major gaming companies are like, we'll probably have more luck pitching it to Resistance Records for production purposes.
[Note to Normies: This is satire. There is no Far Out 5 being produced…. Yet]