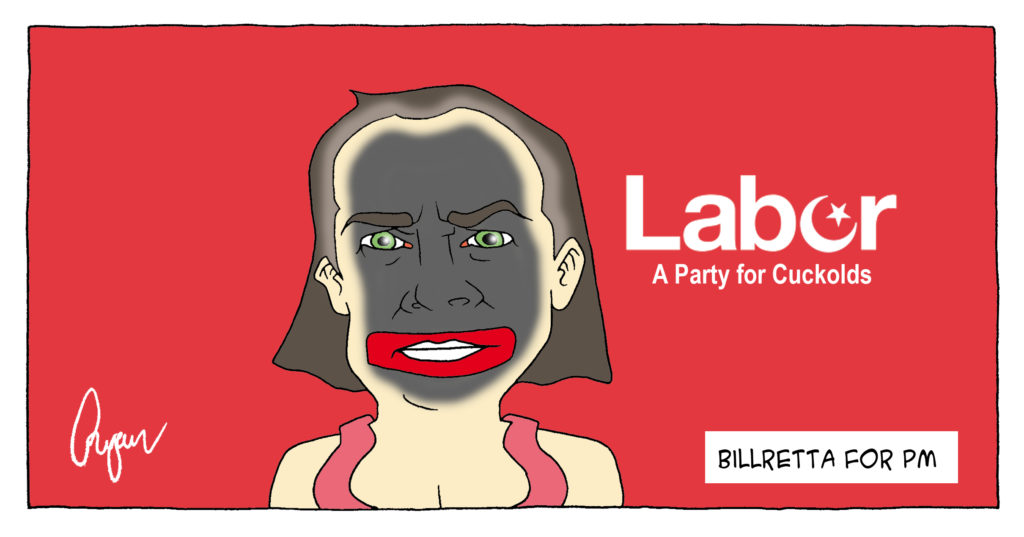 It appears Australia's mouth-frothing fringe (aka the proto-Marxist Left) have been lamenting at the limpet leadership of Labor in opposing their illusory "white cis-gender patriarchal" enemy.
According to one trans-racial-non-binary-gender-fluid-pansexual protester who spoke with your XYZ:
"I'm not going to be happy until the leader of Federal Labor is as racially revolutionary as Rachel Dolezal and sexually liberating as Catherine McGregor (aka Malcolm McGregor)".
This colourful source (who demands I use the pronoun "they" in addressing "them") further commented that in their opinion, "This is what the majority of Australia wants in a Prime Minister!"
While it has been the opinion of this writer that such creepy characteristics is the last thing Australians want in a Prime Minister, it is none the less standard sentiment amongst champagne socialists providing shekels to Ancoms.
Hence it is unsurprising to learn that Labor leader Silly Billy Shorten has decided to develop on his degenerate D-cup breasts and transition to becoming the second female Prime Minister. It is rumoured that Silly Billy will be adopting the name "Billretta" once transition is completed.
Sources close to "Billretta" have also outlined the Labor leader's intention to undergo Negroplasty surgery in order to emulate your XYZ's 2015 'Black Person of the Year' Rachel Dolezal.
Your XYZ will keep you updated on further developments as they arise.
Food for thought.