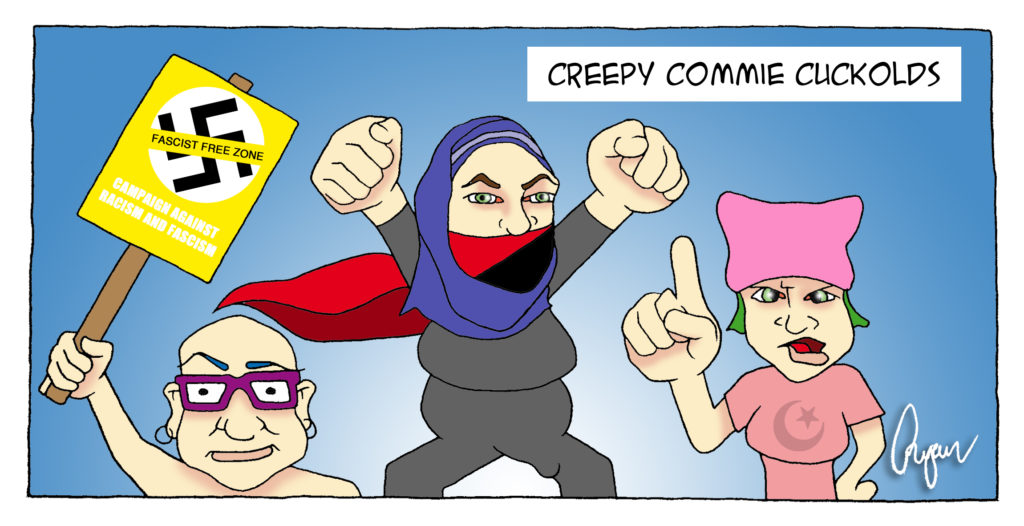 With Lefty globalist golems generating garbage grandiloquence about a commie cuckold kosher "khsime" against the dreaded Alt-Lite (aka New Right) and Alt-Right (aka White Nationalists), one can't help but scoff at their flippant self-fulfilling prophecy.
Projecting the label of anti-Semite on their "fashy" enemies, it appears their own ilk are immune to anti-Semitism even when they're found guilty of levelling bomb threats against Jewish community centres and desecrating Jewish cemeteries.
In fact, Leftists are notorious for attacking people who support IDF soldiers and imbuing convicted PFLP Communist murderers of Jews to leadership positions within their assorted disorderly organisations.
Hence it is truly a laughable notion that their growing databases of compiled "right-wing extremists", whose only crime seems to be producing predictable memes, are the mea culpa.
Perhaps if they tried something completely different from the same old sh-t maybe they would have a chance at being taken seriously. However, thanks to the pervasiveness of the New Media these days, which has extensively documented the depths of their insanity, it's hard to picture a future where the New Left has any credibility.
Food for thought.