In the last hour or so, Holden has come out publicly shilling for the Mardi Gras mob: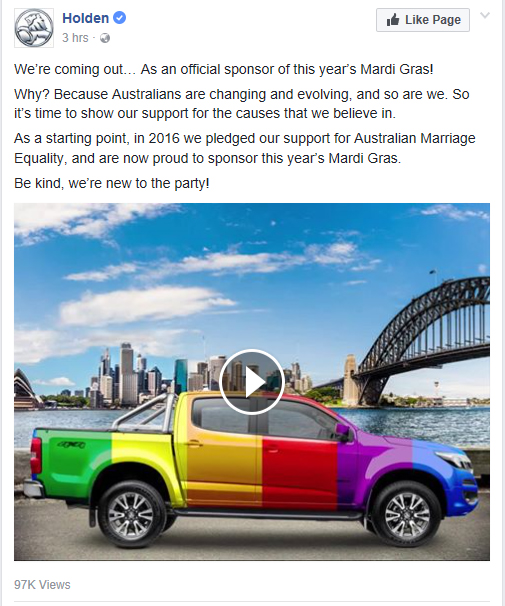 While I consider this to be a similar blunder to what the idiots at Audi did, I can't help but feel there is more to this flaming foray into Fabian buggery than meets the eye.
As some might be aware, the Holden engine plant (based in Melbourne) is in the process of liquidating its workforce after the announcement that the South Australian Holden Cruze assembly plant will be shut down by October 20th, 2017.
The reason I question their dubious "evolving" with regard to Mardi Gras and homosexual marriage is that, if they thought this was such a good thing for our nation, why then are they pulling out their industry investment here?
Personally I believe this is more about promoting a destructive lifestyle to a populace they clearly couldn't care less about; otherwise they'd be keeping their manufacturing plants based here.
Food for thought.