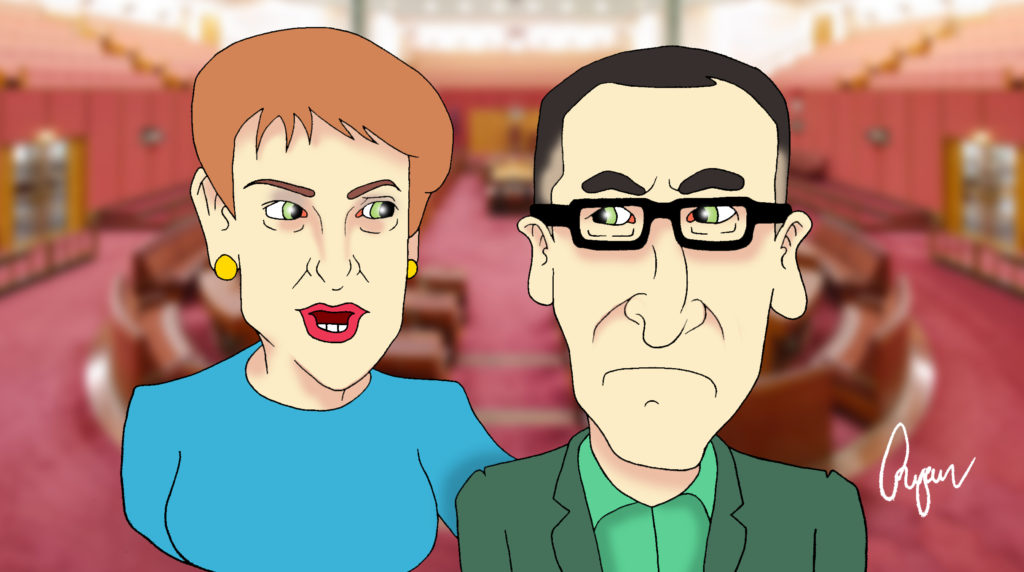 Yesterday Senator Pauline Hanson delivered her Maiden Speech to the senate, and it was magnificent! Over the course of 30 minutes, Pauline launched a calm, collected indictment against the globalist PC elite that have trampled on our "sovereignty, rights, jobs and democracy".
Pauline levelled firm charges against the terrorist ideology of Islam, open border immigration, foreign ownership, obscene welfare rorting, the divisive hand of multiculturalism, the budgetary disarray and infrastructure decay.
Pauline also championed Australian pride and patriotism as the unifying virtues which strengthen our nation, and made this direct proposal to those who disagree:
"If you are not prepared to become Australian, and give this country your undivided loyalty, obey our laws, respect our culture and way of life, then I suggest you go back where you came from!"
Shortly after these words were uttered, the Islamophile Communist Greens Senators walked out of the Senate chamber, which Pauline wittingly referred back to at the end of her speech (as a ripper punchline that only those parasitic pinkos led by Richard Di Natale could bring).
Admittedly it's only early days for the new Senate, however it's already clear that wrecking the Cultural Marxists is a high priority. Godspeed Senator Pauline Hanson!
Food for thought.