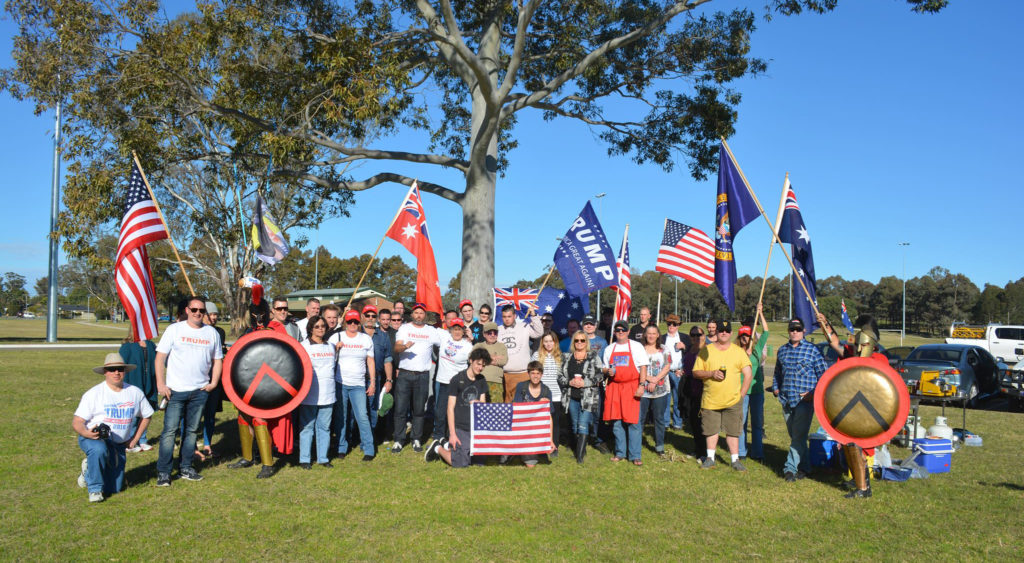 As the Trump Train roars across the United States, fuelled by the ambition and optimism of everyday Americans wanting to make their country great again, the Trump phenomena is being cheered on all around the world.
On Sunday, for instance, Party For Freedom held a Trump Patriots BBQ at Jamison Park, Penrith, where snags were shared amongst a family-friendly atmosphere and a Democrat piñata was demolished for the kids (because who said Trump supporters don't like Mexican culture).
As this sort of patriotic mingling epitomises the phenomena which Donald Trump represents, the anti-social masked misfits, out to protest and assault folk having a good time with friends, is what fundamentally symbolises the Democrats.
While these misfits "wanting special treatment but equal rights" rage against the growing movement to restore greatness and reject political correctness, the Trump Train continues to gain momentum.
Even though the liberal establishment media would have you believe that Donald Trump and his supporters are stupid and evil, the fact remains fewer care by the day what these elitist "progressive" types have to say about us.
Food for thought.