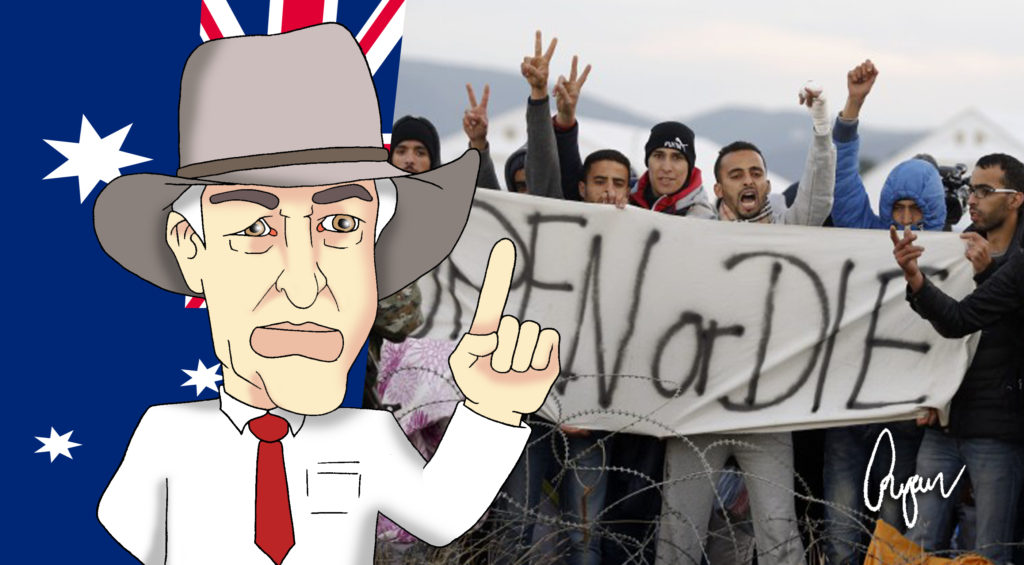 After yesterday's vicious stabbing attack at a Townsville backpacker hostel by a terrorist enthusiast yelling "Allahu Akbar", the Honourable Member for Kennedy, Bob Katter, has vigilantly struck back by calling for a shutdown of Middle Eastern immigration.
"It seems to me that we are having a mass murder or an attempted mass murder every 3 weeks in Australia. We're better off than Europe. They call it the Merkelisation of Europe, the bringing in of 23 million people from those countries between Greece and India (the Middle East as it is referred to) and North Africa into Europe. Which leads to the mass murder or attempted mass murder every 6 days.
"The time has come now to stop people from those countries coming to Australia – and if that is an extremist position, is it an extremist position for Saudi Arabia and Dubai… they won't let any of those people in,
"I think the risks to the Australian people now are so great that it should not occur any more!"
Bob went on to highlight the disgraceful policy of the government to let in "630,000 people into Australia each year, in an economy that's only generating 200,000 jobs."
Frankly, I'm hoping these globalist scum on the government and opposition benches who've implemented these destructive policies (agitated for by Western hating regressive Leftists) get a raw taste of the destruction they have levelled against us!
Food for thought.