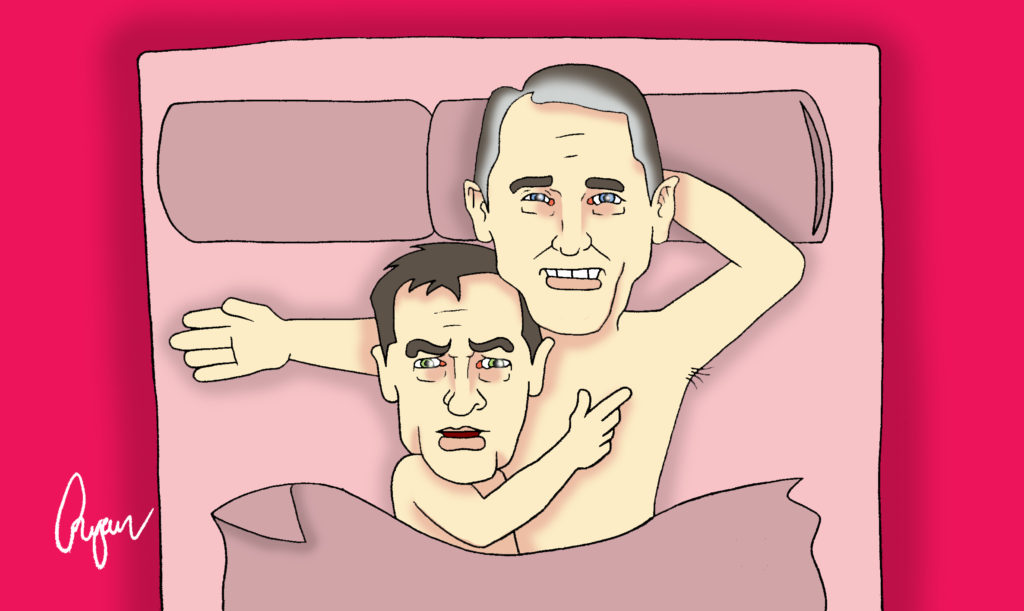 During today's ceremonial observances to the opening of the 45th Parliament, their ABC provided minute-by-minute coverage of the ritual rort known as 'Welcome to Country'. After some tribal twirling by the local blackfellas, PM Turnbull launched into a speech which featured some Aboriginal dialect and multiculturalist mumblings, shortly followed by Shorten's usual verbal diarrhoea.
After getting smoked up on the front-lawn, it was off to Church where Bill Shorten read the Beatitudes, before laying into Anglican Priest Ian Powell in the parking lot over same-sex marriage.
While navigating the corridors of power to pledge oaths and affirmations to Her Majesty Queen Elizabeth II and her successors, Bill and Malcolm ducked off for a 'nothing suss' friendly chat.
Sifting through the 30-minute-long address by General Sir Peter John Cosgrove, AK, MC, the "priorities" of same-sex marriage and constitutional recognition of Aboriginals as the first inhabitants were highlighted (but not exactly complimentary of one another).
Between being shovel-fed the PC rhetoric of so-called virtuous "refugee" replacement and state sponsored "diversity" enforcement, I'm speculating this Parliament will continue on from the last.
Food for thought.