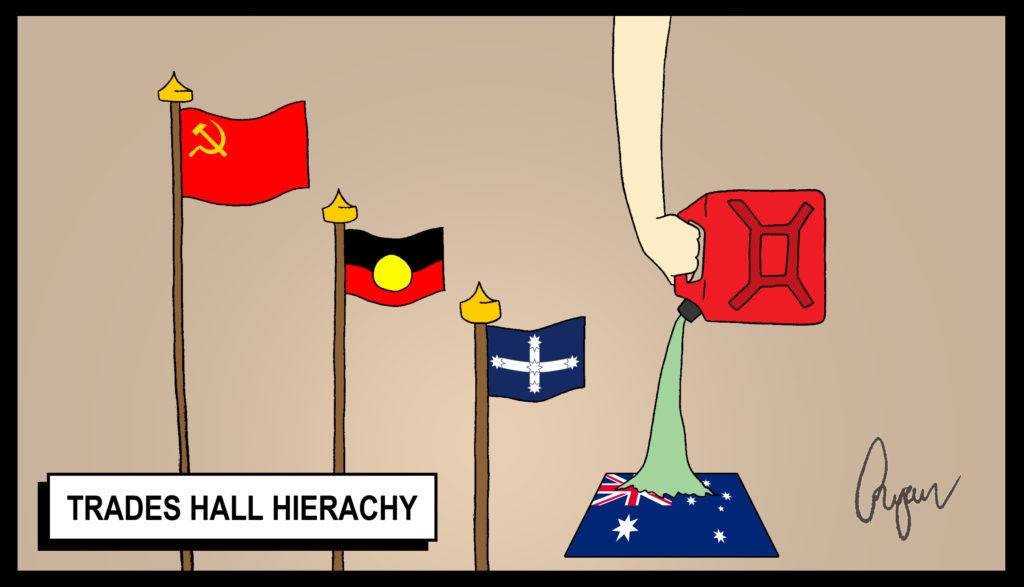 The oldest Trade Union building in the world, which sits in the Federal electorate held by Adam Bandt, (a fitting reflection of the area's allegiances), is the Marxist Mecca for Australia's lunatic Left. It is the physical epicentre for fringe cadres to contemplate the corruption of social institutions encompassing marriage, religion, education, research, medicine, law, military, police, media, art and language.
Proclaiming themselves "the voice of the worker", in reality they vigilantly try to render unemployable all who oppose their Leftist agenda. By levelling disparaging buzzwords and smears against their "enemies" to employers and/or prospective employers, they seek to influence who can and can't work (thus self-defining "the worker").
Yet Australians are inadvertently boosting the war-chest for these wretched "revolutionaries", who are overtly opposed to our trialled traditions.
Only last month it was revealed this decaying dwelling of degeneracy was receiving a $10 million dollar tax-payer injection by the Andrews government for questionable "conservation works". Really it is more likely to fund the operational agitation by anarchists, socialists and communists, (which are seen by most Australians as the temporal lobe dysfunction of suburban sycophancy).
Though they fly four flags from the rooftop of the building, those with enough sense know that there is only one they seek to fly.
Food for thought