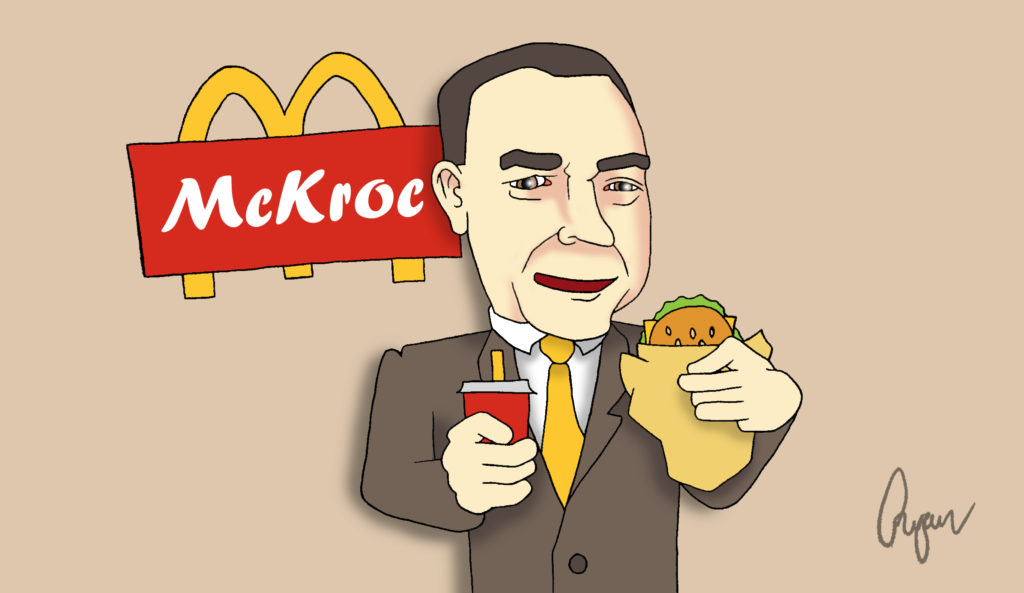 Since my first job delivering newspapers at the age of 12 I've had a love-affair with the transformative strength of capitalism (fostering innovation and profiting from persistence). Even those delinquents that rail against "Yankee capitalism" in our capital cities can be found ironically loitering around the CBD soliciting their overpriced paper RedFlag for $5 a pop.
This is the magic of the marketplace, where customer choice determines the rise and fall of goods and services (to which the entrepreneur caters their creativity).
To quote a legend of "Yankee capitalism" Ray Kroc (the man who did for McDonald's restaurant what Asa Candler did for Coca-Cola):
"Creativity is a highfalutin word for the work I have to do between now and Tuesday."
Where the Che Guevara shirt-wearing crowd capitalize off consumer angst cornered by Marxist milieu control, businessmen like Kroc capitalise off people's basic need for food (and if you don't like burgers, fries and milkshakes there's plenty of other options out there).
Capitalism, I'm loving it!
Food for thought.