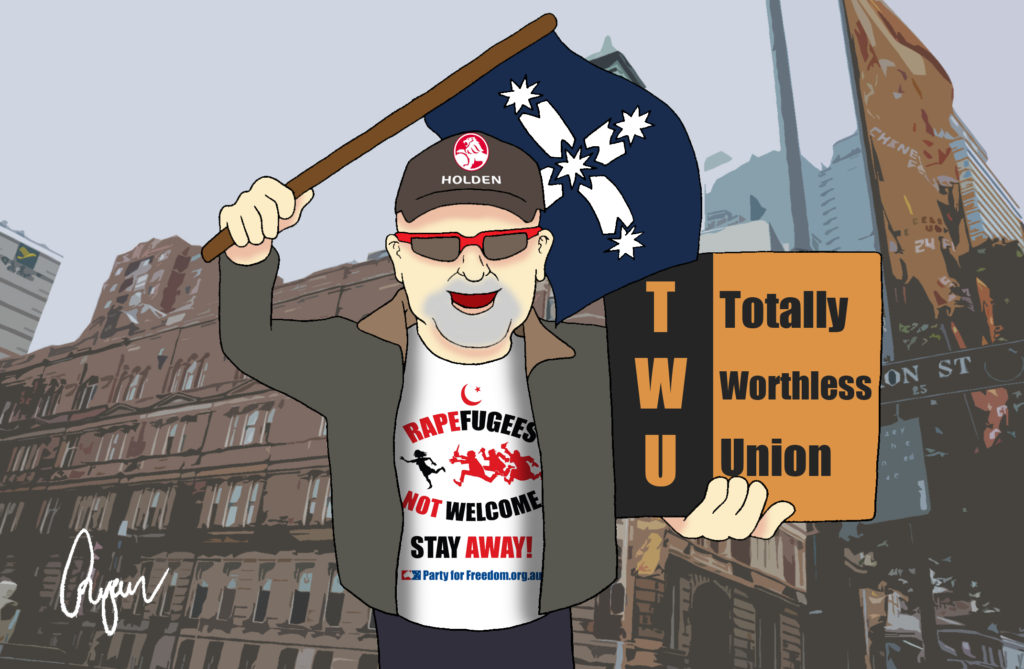 XYZ readers may recall my recent write-up about a friend who was bullied, intimidated and harassed by NSW delegates of the Transport Workers Union (TWU) loyal to the state secretary Michael Aird.
Well I've recently been informed by my friend that Mr Aird has "been suspended and faces an internal investigation" after allegations of "sexual harassment claims" that were put forward by multiple persons.
Mr Aird, who has been the state secretary of the TWU since late 2014, had rallied his factional faithful under the 'White Ribbon Campaign' (a DV battle-cry popularised by the former Australian of the Year, Rosie Batty, who has compared men with terrorists).
However these amassing accusations of questionable behaviour by Mr Aird are starting to make me think if the TWU is anything like the NSW boss, it truly is a Totally Worthless Union.
Food for thought.