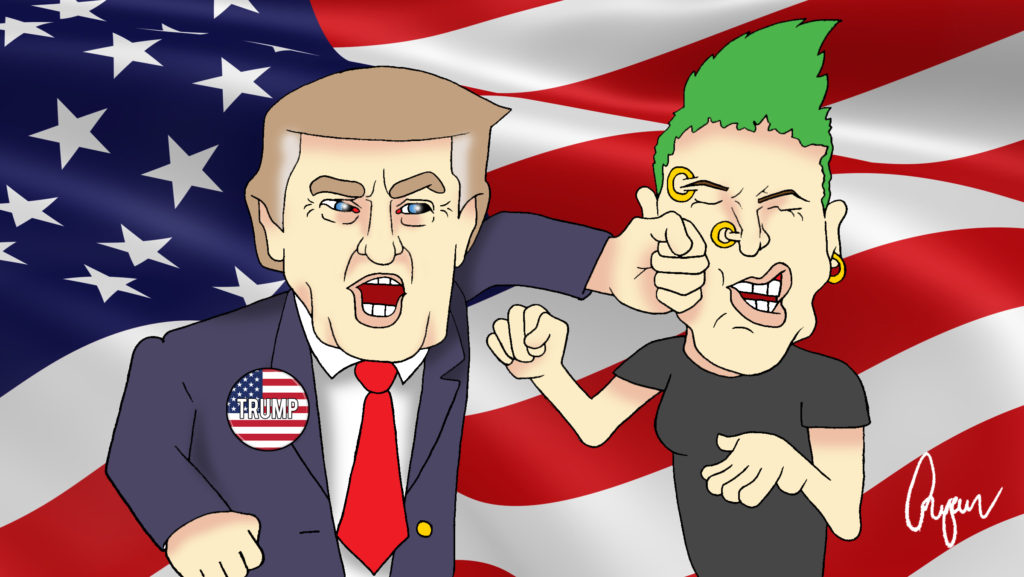 Well it's official, Donald J. Trump has secured over the required amount of delegates for the Republican nomination (Trump has 1238 delegates, and the amount needed to secure the nomination 1237 delegates).
With Cruz holding 559 delegates and Kasich a mere 161 delegates (and 335 still available) all that is left to say is; WOO-HOO!
This announcement comes only hours after violently rabid Sanders and Hillcrat loyalists were dealt a blow by police at a Trump rally in Southern California. This putrid display by feral regressive Leftist filth (who are routinely opposed to the Trump campaign) have shown the world that their riotous behaviour will only amplify the bourgeoning support for Donald Trump.
While these degenerates thinks their disruptive violent antics are funny, I'd like to remind readers of the reflections of Donald J. Trump as a rebuttal:
"You know what I hate? There's a guy totally disruptive, throwing punches and we're not allowed to punch back anymore. I love the old days! You know what they used to do to guys like that, when they were in a place like this? They'd be carried out on a stretcher folks!"
Food for thought.