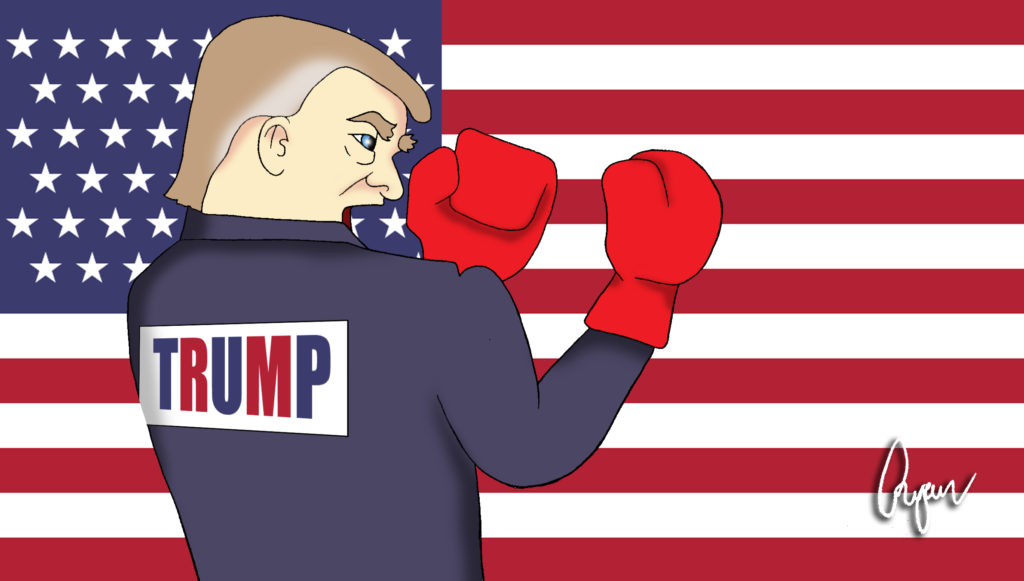 We're about 3 months away from the Republican convention at Quicken Loans Arena in Cleveland, Ohio and Trump zealots like myself are doubling down for a victory.
With the nominee requiring 1,237 delegates for an outright win it isn't hard to suss out who is dominating the GOP ranking. Donald Trump weighing in with 743 delegates, Ted Cruz with 545 delegates, John Kasich with a mere 143 delegates and 854 delegates still up for grabs.
Even though Trump has had the political establishment, Liberal media and international rabid Leftist movement stacked against him, it has only help fuel the engine speeding his train to the White House.
While I'm anxiously waiting to see Donald Trump tear Hillary Clinton a new a—hole in the 1 to 1 debates, I'm focused on how the GOP convention will play out.
Personally I'm hopeful that Donald Trump tackles Ted Cruz at the convention in the same way he did with Vince McMahon at WrestleMania 23 in Ford Field, Detroit, Michigan back in 2007 (but I'm probably a little too confident with my melodramatics).
Food for thought.