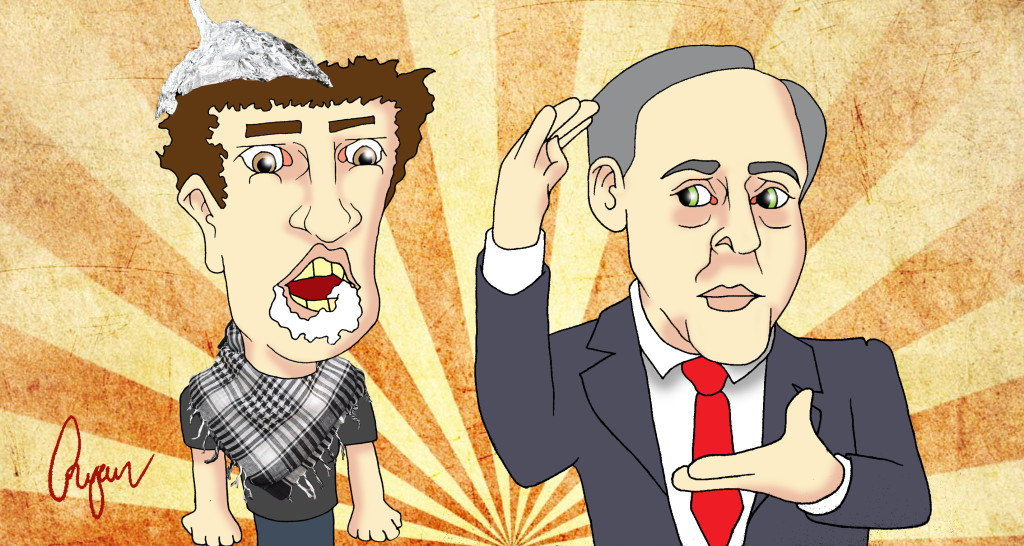 Are you a staunch republican that thinks Queen Elizabeth II is a drug dealer spreading war, famine and plagues around the planet on a daily basis?
Are you so rabid a climate cultist that you believe "experts" can predict the climatological conditions in tens, hundreds or even thousands of years (when meteorologists still stuff up the weather forecast for next week)?
Do you really believe "Bringing your child to the clinic for vaccinations is LITERALLY like bringing your child to Auschwitz"?
Do you really think that higher yielding disease resistant Genetically Modified (GM) crops and water fluoridation are "evil"?
Do you really believe that Psychiatry is an "Industry of Death" seeking to "enslave planet earth"?
Do you think former Prime Minister Paul Keating is the most modest bloke around?
Congratulations, you're an A-grade fruitloop!
Food for thought.