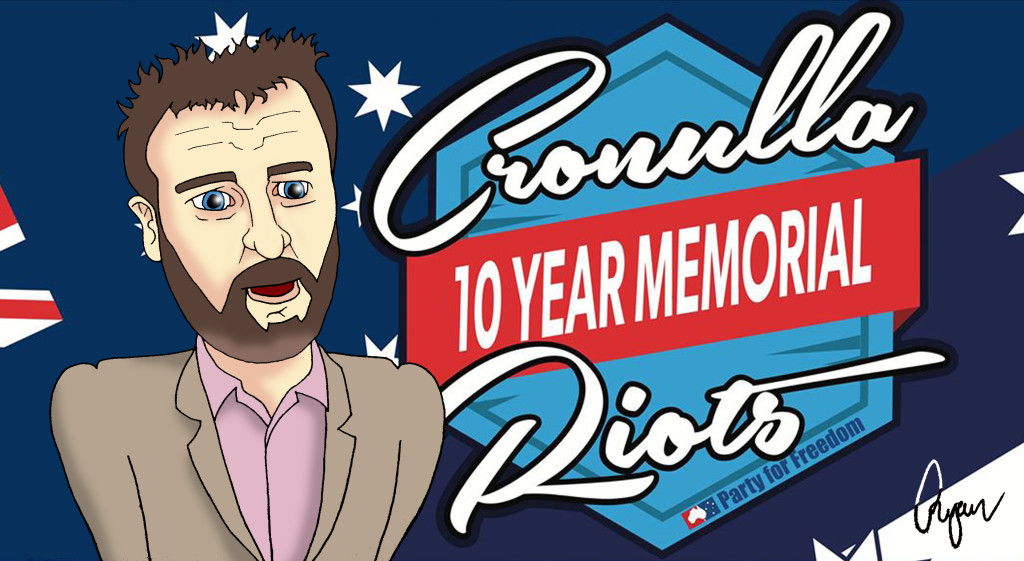 Chairman of the Party for Freedom (and all round Aussie Patriot), Nick Folkes, has been prevented by both the NSW Supreme Court and Federal Court to hold a 10-year memorial rally of the Cronulla Riots (which was scheduled for tomorrow Saturday, December 12, 2015).
Nick stated to the media:
"We'll continue on. Free speech is at stake here, as Australians we have a right to exercise freedom of speech. However other groups that use violence, like the leftist groups and the Islamic groups, and they go out there and the state is submitting to their violent threats.
The plaintiff's case in the supreme court was just sort of talking about the possible threat to violence, and they acknowledge that it's not coming from us. So how can you justify with some kind of ruling that goes in their favour, when we're not even making the threats?
I just find that to be a real miscarriage of justice. But we will carry on and we'll see what tomorrow holds."
Indeed such rulings fully placate to the Islamocentric outlook of these viscous militant Leftist gangs that attack those critical of the Multiculturalism Industry in this country.
Though Nick has been prevented from publicly speaking at Cronulla tomorrow, he and his determined supporters have decided to have "Australia's LARGEST Halal-free BBQ" instead (which will be kicking off around 12pm at Don Lucas Reserve, Cronulla).
Hope you can make it, ALOHA SNACKBAR!
Food for thought.