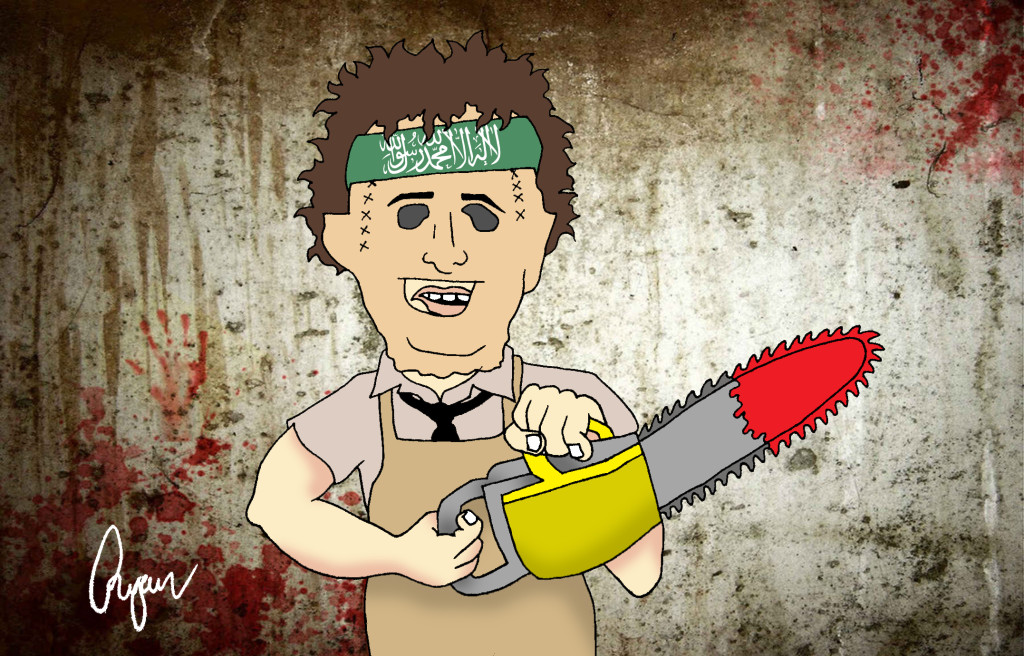 Most horror movie fans, like myself, would've heard about Gunnar Hansen's passing the other day from pancreatic cancer.
For those of you unfamiliar with the actor, Gunnar portrayed the original Leatherface In the 1974 classic "Texas Chainsaw Massacre".
While I'm sure this will likely see an upward curve in the film's memorabilia prices, I wonder how many are aware of the present day costs of human abattoirs in operation. Reports have indicated that the ISIS death cult have established slaughterhouses to kill and dismember the remains of Christians and Muslims who disagree with the Takfiri ideology.
With graphic accounts of this repulsive practice, which indicate human victims are being processed in the same way as cattle, it is a strong reminder as to why we should seek the eradication of the totalitarian Islamofascist influence wherever it exists.
Frankly when reality becomes more depraved than gore filled screen-plays, you know humanity seriously needs revitalising. Food for thought.
Link: Actual And Literal Islamic Human Slaughterhouses For Christians Discovered