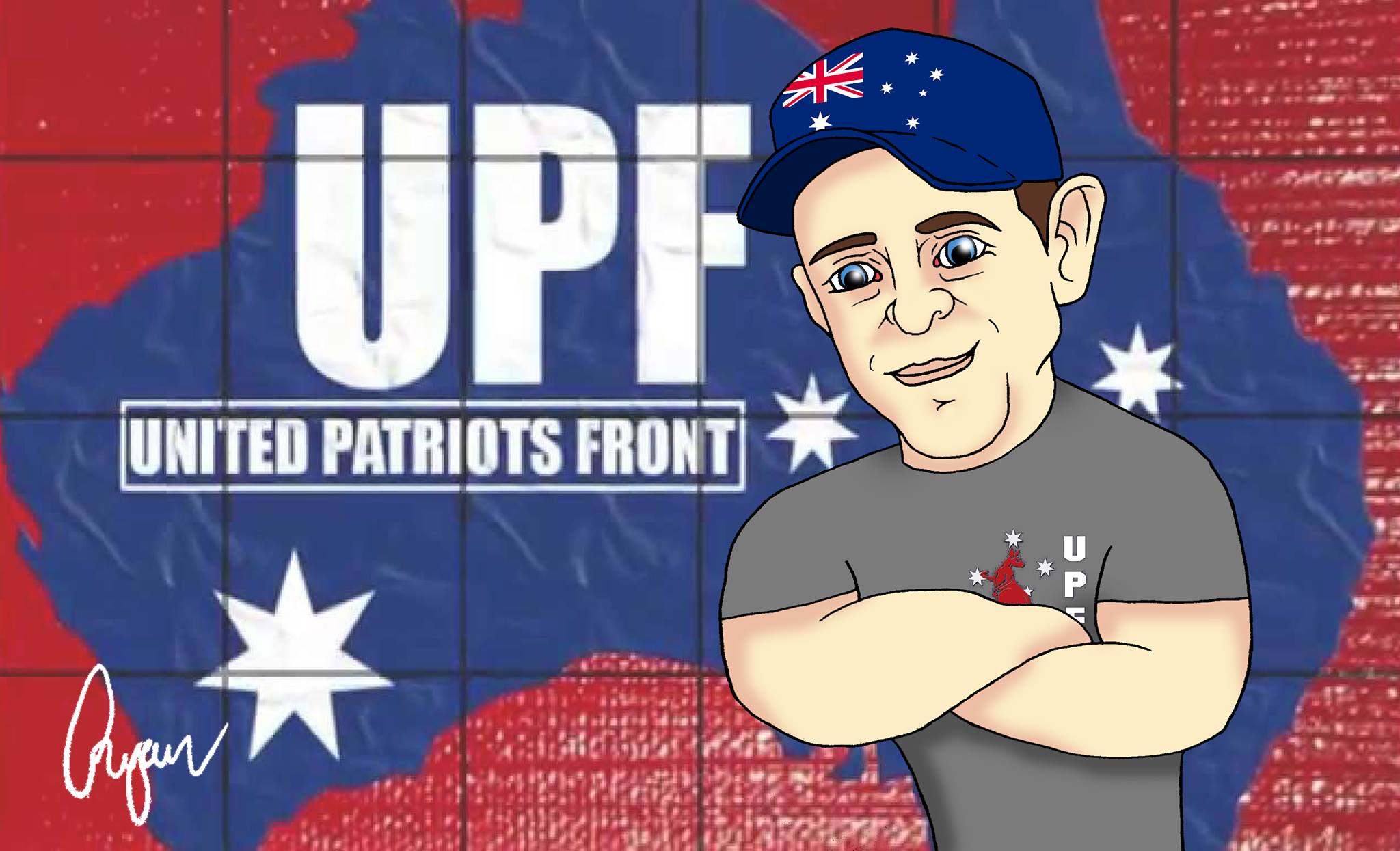 Last night, after a long evening shift, I tuned into a re-run of the ABC's 7:30 Report, where the national broadcaster aired their narrative on the United Patriots Front (UPF). As expected this notoriously Left leaning government subsidized media outlet portrayed the UPF as a nefarious group. Naturally I went looking beyond the program's characterisation for insight.
To draw on the UPF's Facebook page description it is "a nation wide movement, opposing the spread of Left Wing treason and spread of Islamism." Apart from their recent notable participation with the Stop the Mosque in Bendigo rally on the weekend, the UPF have been vigilantly present at a number of grassroots pro-Australian rallies.
Back in July the UPF were present at Reclaim Australia rallies around the country. Most notably their presence was observed at the Melbourne rally where they were juxtaposed with illegally assembled "counter-rally" protesters (who had received a substantial amount of capsicum spray during the event by police).
Clearly the UPF is an inevitable call for Australians to assemble against the unwashed trendies who draw their satisfaction from bull-baiting those opposed to their precious political correctness and cultural subversion.
With the UPF seeking to contest upcoming elections alongside other rising political parties critical of the Islamic influence in Australia (and around the world), it will be interesting to see what electoral success eventuates at the ballot box.
Food for thought.