Yesterday in Docklands, Melbourne (which at a state and federal level are represented by The Greens) we saw the typical Socialist Alternative dregs engaged in yet more violence. The "protest" was against Federal Education Minister Christopher Pyne at a book launch held at the NAB headquarters.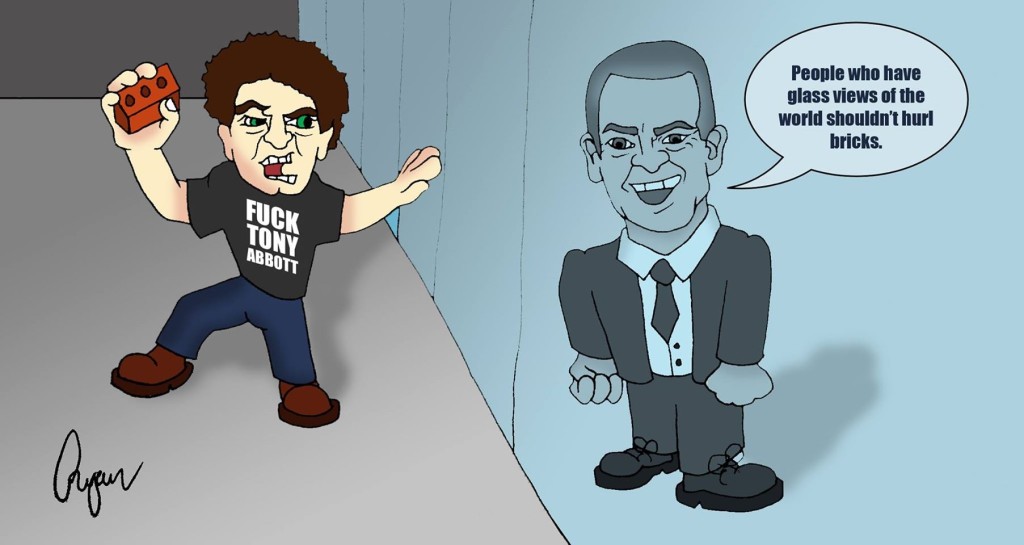 Between yelling "let us in, let us in", the Socialists had time to smash private property (even though "Sergio" tried to blame the police for it) and do some product placement with their periodical REDFLAG (based out of Trades Hall, Carlton).
Matthew Lesh, the National Union of Students Victorian branch general secretary (who was attending the book launch), condemned the "unnecessary mayhem" caused by the "extremists".
Maybe it's just my lack of a government subsidized university qualification but for those inner city "revolutionaries" seeking to riot please explain to me how well Socialist economies have performed in the past before we repeat it.
Food for thought.